Ah, the air is buzzing with the anticipation of another school year kicking into gear. Lunchboxes are being dusted off, backpacks are getting packed, and alarm clocks are shedding their summer slumbers. As the sun rises on this new academic adventure, there's no better way to welcome the back-to-school hustle than with a steaming bowl of comforting mac n cheese. But hey, why settle for ordinary when you can infuse your cheesy delight with the extraordinary flavors of New World Spice & Tea Traders.
The Ease of Crock Pot Cooking
Let's be real – mornings during the school week can be a whirlwind of chaos. Getting the kids ready, ensuring everyone has matching shoes on, and squeezing in a healthy breakfast can leave you feeling like a superhero by 8 a.m. So, when it comes to dinner, who has the energy to stand over a stove for hours? This is where the crock pot swoops in with its time-saving magic.
Set it and forget it – a phrase that's practically a lullaby to any busy parent's ears. Imagine tossing in your macaroni, cheese, and milk, and then liberally sprinkling the aromatic Grizzly Herb Spices on top along with some fresh cracked pepper, paprika and cayenne. A few gentle stirs, a touch of a button, and you're free to conquer the day's challenges while your kitchen turns into a symphony of flavors.
The perfect back-to-school companion: Crock Pot Mac n Cheese infused with the enchanting flavors of our Grizzly Herb Rub and other spices. As you navigate the exciting chaos of the school year, let this dish be your culinary anchor, a beacon of comfort and joy that welcomes you home after a long day.
Print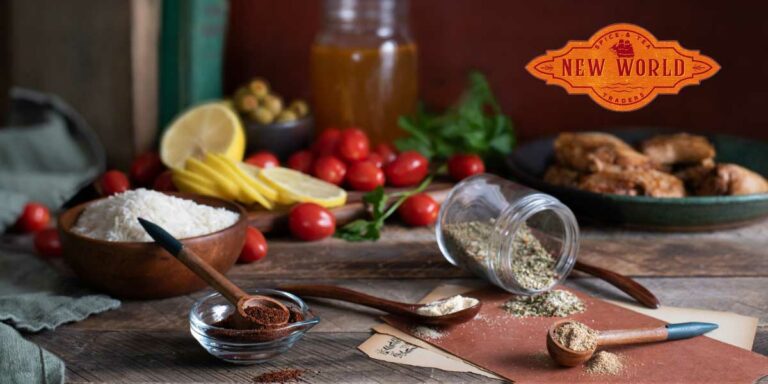 Crock Pot Mac n Cheese Recipe
1 16 oz box Elbow Macaroni

2 1/2 Cups Whole Milk, plus more for serving

1 12 oz can Evaporated Milk

1/2 Cup Heavy Cream

4 TBS Unsalted Butter

1 tsp Kosher Salt

1 tsp Grizzly Herb Rub

1/2 tsp Ground Black Pepper

1/4 tsp Paprika

1/8 tsp Cayenne

1/4 lb American Cheese, cubed

1 8 oz. bag Shredded Sharp Cheddar Cheese

1 Cup Shredded Smoked Gouda Cheese
Instructions
In a 6 to 8-quart slow-cooker, stir together the macaroni, whole milk, evaporated milk, heavy cream, butter, salt, pepper, paprika, and cayenne.
Cover and cook on high for 30 minutes. Stir the mixture, cover, and cook until the noodles are almost tender, about 25 minutes more. (Check the noodles — if they are still too firm, continue to cook in 10-minute increments until they are tender, with a slight bite.)
With the slow cooker still on high heat, add the American cheese, gently folding it into the macaroni with a rubber spatula until almost melted. Working in three batches, gently fold in the cheddar and gouda, making sure the cheese is fully melted before adding the next batch.
Serve immediately or set the slow cooker to warm until dinner time.
Notes
When holding the mac and cheese on warm for serving, gently stir occasionally and fold in 2 tablespoons of warm milk, as needed, to loosen the sauce.
Also a great tasty cheesy recipe for Sunday Fun Day!