Pork Schnitzel, a beloved European dish, traces its roots back to Austria, where it gained fame as the traditional Wiener Schnitzel. The word "schnitzel" itself is derived from the German term "schnetz," meaning "cut." This dish typically features thinly sliced cuts of meat, often veal or pork, which are breaded and fried to crispy perfection. It has since become a culinary sensation in various countries, each adding its own unique twist.
Gypsy Schnitzel: A Unique Twist
One of the delightful variations of schnitzel is the Gypsy Schnitzel, known for its rich and flavorful profile. This rendition incorporates a medley of spices and ingredients that set it apart from the traditional Wiener Schnitzel. Gypsy Schnitzel is all about embracing a fusion of tastes, bringing a touch of the exotic to a classic dish.
The Role of Blue Tip Chili Powder
One intriguing element that sets Gypsy Schnitzel apart is the incorporation of Blue Tip Chili Powder. This spice adds a layer of complexity to the dish, infusing it with a subtle heat and a hint of earthiness. Blue Tip Chili Powder is distinct for its smoky and slightly sweet flavor with a moderate level of heat. It's an excellent addition to Gypsy Schnitzel, as it complements the mild pork with a subtle kick and depth of flavor.
To complete your Gypsy Schnitzel feast, serve it alongside the prepared cucumber salad, a dollop of sour cream, and a slice of lemon. The cool and tangy cucumber salad provides a refreshing contrast to the spiciness of the schnitzel, making every bite a culinary adventure.
Print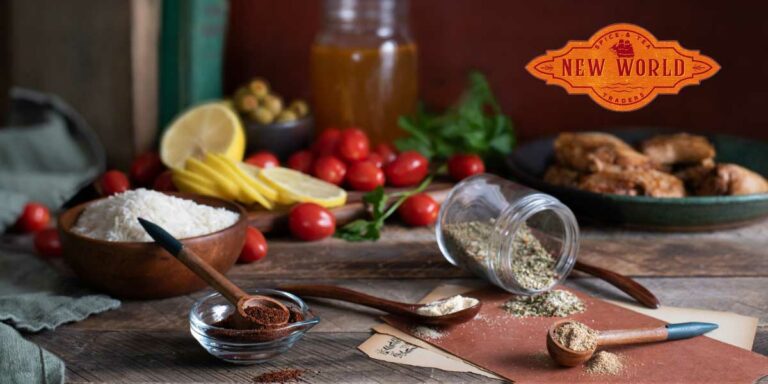 4 Thick Pork Schnitzel Cutlets or Boneless Pork Chops

3 Colorful Bell Peppers, cut into strips

1 Large Onion, sliced in half-moons

2 Garlic Cloves, minced

4 TBS Garlic Olive Oil

½ tsp Dried Oregano

1 tsp Blue Tip Chili Powder

Salt and pepper to taste

½ Cup Vegetable Broth

1 Cup Heavy Cream

10 oz Tomatoes, diced

4 oz Gouda Cheese, grated

A few twigs of fresh thyme optional
Instructions
Heat 2 tbsp of oil in a large cast-iron or non-stick skillet over medium-high heat. Add four schnitzel and sear them for about 5 minutes per side. Remove the schnitzel to a plate and season with salt and pepper.
Pour the remaining two tbsp of oil into the same skillet. Add sliced onion, three peppers cut in strips, two minced garlic cloves, ½ teaspoon oregano, and chili powder. Sauté until the vegetables start to soften, about 8-10 minutes, stirring often.
Deglaze the skillet with ½ cup of vegetable broth and one cup of cream. Stir in 10 oz. of diced tomatoes, and seared cutlets; bring everything to a boil.
Lower the heat and simmer, covered, for 30-45 minutes (depending on the schnitzel thickness). Sprinkle with 4 oz. shredded Gouda cheese and turn the heat off. Let cool for 10 minutes before serving.