Spinach artichoke dip, a beloved classic in the realm of appetizers, has a timelessness that's hard to beat. Its creamy, cheesy goodness paired with various dippers makes it a crowd-pleaser at gatherings of all kinds. But what if we told you there's a way to take this classic dip to new heights? Enter Grizzly Herb Rub spice, a game-changer that elevates your spinach artichoke dip from great to unforgettable.
The Classic Appeal
Spinach artichoke dip is a culinary classic for a reason. It boasts a creamy, cheesy texture that's both comforting and indulgent. The melding of spinach's earthy essence with the artichoke's subtle tang creates a symphony of flavors that dance on your taste buds. Whether served warm or at room temperature, it's an irresistible start to any meal or gathering.
Unveiling Grizzly Herb Rub
Now, let's introduce the secret ingredient that elevates this dip to gourmet status: Grizzly Herb Rub spice. This unique blend is a fusion of exotic herbs and spices that have been expertly crafted to enhance your culinary creations. Its name might evoke images of the wilderness, but its true habitat is your kitchen. Grizzly Herb Rub spice is the catalyst that transforms your spinach artichoke dip. Imagine the creamy goodness of the dip, now infused with the aromatic allure of vegetables like Onion, Garlic, Tomato, Red Bell Pepper, Green Bell Pepper. The savory notes of the spice blend harmonize perfectly with the cheesy richness of the dip, creating a symphony of flavors that will leave your guests asking for the recipe.
Spinach artichoke dip is a classic appetizer that has captured hearts for generations. With the addition of Grizzly Herb Rub spice, you can elevate this timeless dish to new heights of flavor. Whether you're hosting a party or simply indulging in a cozy night at home, this fusion of classic and exotic flavors is sure to impress your taste buds and those of your lucky guests. So, next time you're planning your menu, remember to make room for the spinach artichoke dip with Grizzly Herb Rub spice – it's a culinary adventure worth taking.
Print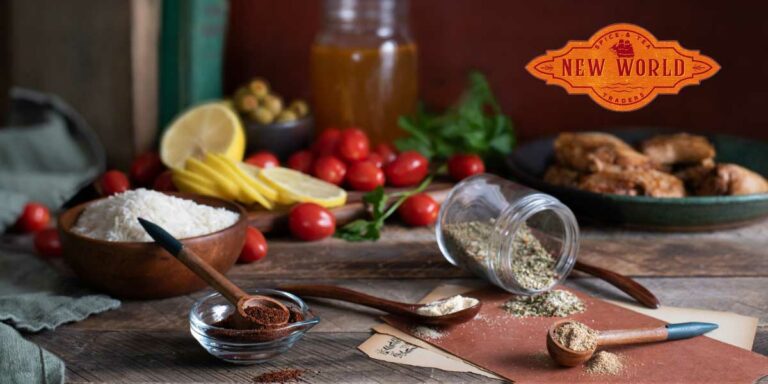 Spinach Artichoke Dip Recipe
8 oz Cream Cheese

16 oz Sour Cream

4 TBS Butter, unsalted

2–4 TBS Lemon Olive Oil

1 1/2 cups Parmesan Cheese, shredded

14 oz Artichoke Hearts, drained and coarsely chopped

4 oz Can Jalapeños, drained & diced

10 oz Frozen Spinach, thawed and drained

1 TBS Grizzly Herb Rub

2–3 Garlic Cloves, pressed
Instructions
In a medium pot over medium heat, melt together 8oz cream cheese, 16 oz sour cream, butter, olive oil, and parmesan cheese, stirring frequently until melted and an even consistency. It should start to bubble.
Stir in coarsely chopped artichoke hearts, your drained jalapeños and drained spinach (I used my hands to squeeze spinach over the sink to remove excess water).
Finally, stir in pressed garlic cloves and herbs.
Serve hot with chips or crackers or toasted baguettes.