Culinary artistry is not merely about following recipes; it's about creating experiences that linger on the palate and in memory. Braised Chicken Thighs with Mushrooms and Creamy Polenta is a testament to this philosophy, where each ingredient contributes to a greater whole, making it a culinary masterpiece.
Butter Olive Oil: The Unconventional Elixir
Butter Olive Oil, a remarkable and somewhat unconventional elixir, takes a central role in this recipe. It is not your typical cooking oil. It marries the rich, nutty essence of butter with the smooth, fruity notes of olive oil. This unique combination transforms the braised chicken thighs and mushrooms, creating a flavor profile that is both luscious and aromatic.
Butter Olive Oil, with its delightful union of buttery richness and olive oil's health benefits, infuses the dish with a unique taste. It contributes to a silky sauce that blankets the braised chicken, adding a layer of richness and depth that elevates the entire dish.
Canuck Clucker Seasoning: A Canadian Culinary Secret
Canuck Clucker Seasoning, a Canadian culinary secret, brings a touch of northern mystique to this dish. This seasoning is a carefully crafted blend of spices, herbs, and seasonings, featuring the savory trio of thyme, sage, and rosemary. It adds a unique twist to the recipe, offering an earthy, aromatic backdrop for the braised chicken and mushrooms.
Mushrooms: Earthy Umami Magic
Mushrooms, often referred to as the "meat" of the plant world, bring their earthy umami magic to the ensemble. Mushrooms are a diverse group, with each variety offering a unique flavor and texture. They are known for their ability to enhance the savory character of dishes, making them the ideal companion to the braised chicken.
Creamy Polenta: The Velvet Bed for Chicken
Creamy Polenta, the final element of this culinary masterpiece, serves as the velvet bed for the braised chicken and mushrooms. Polenta is a dish made from ground corn, resulting in a creamy, smooth texture that's perfect for cradling the savory components.
The allure of creamy polenta lies in its ability to balance the richness of the dish. Its slightly sweet and nutty undertones complement the savory chicken and mushrooms, creating a well-rounded flavor profile.
Braised Chicken Thighs with Mushrooms and Creamy Polenta is not just a recipe; it's a culinary masterpiece. It's a testament to the art of flavor fusion, where each ingredient plays a unique role in creating a dish that lingers on the palate and in memory. As you embark on this culinary adventure, be prepared to savor a dish that transcends ordinary dining, offering an extraordinary experience for your taste buds.
Print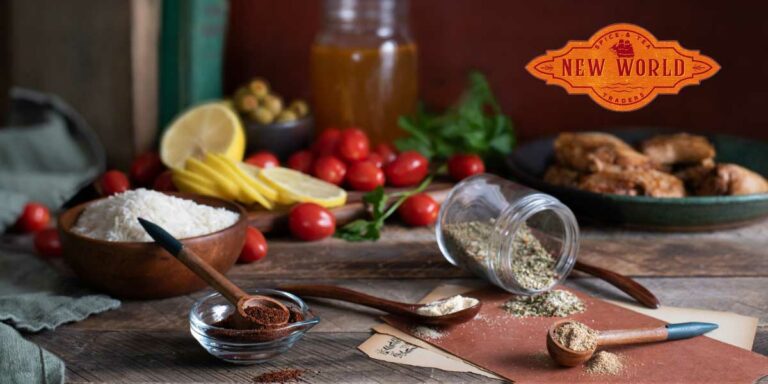 Braised Chicken Thighs with Mushrooms and Creamy Polenta Recipe
2 lbs Chicken Thighs, bone in & skin on, (about 4 large or 8 small)

Salt and Pepper

1/4 Cup Flour

1 TBS Butter Olive Oil

1 Medium Onion, finely chopped

1 lb Button or Cremini mushrooms, thinly sliced

1 TBS Canuck Clucker Seasoning

1/2 Cup White Wine

1/2 Cup Chicken Stock

Creamy Polenta:
2 Cups Chicken Stock

1 Cup Water

1 Cup Milk

2 TBS Butter

1 Cup Coarse Yellow Cornmeal

1/4 Cup Parmesan Cheese, grated
Instructions
Generously season chicken thighs with salt, pepper, and Canuck Clucker. Coat each piece with flour in a small dish and set aside.
Preheat a large cast iron skillet over high heat, place oil and add the chicken pieces, skin side down. Brown each piece for 5 minutes on each side and remove to a plate to rest.
Add onions and mushrooms to pan and season with salt and pepper. Sauté until the mushrooms give off their liquid, and continue to cook over high heat until liquid is almost completely reduced, about 10 minutes.
Stir in the wine and chicken stock. Gently press the chicken pieces down into the mushrooms, loosely cover and sauté for 20 – 25 minutes until thighs are at an internal temperature of 165˚F.  Uncover last 5 minutes to reduce sauce.
Meanwhile, make the creamy polenta. Heat the stock, water, & milk to a low simmer in a medium saucepan. Season with salt and pepper. Gradually whisk in the cornmeal making sure there are no lumps. Stir regularly until the polenta is very thick and creamy, about 20 minutes. Remove from heat and stir in grated cheese. Taste and adjust seasoning if necessary.
Once chicken is cooked through, remove thyme sprigs. Spoon polenta into a bowl and top with mushroom mixture and some reduced liquid. Top with a piece (or two if small) of chicken.