Cornish Hens with Apple-Cranberry Rice Stuffing offer a tantalizing glimpse into the world of gourmet cooking. It's a dish that marries the delicate flavors of Cornish hens with the rich and diverse character of the stuffing, all elevated by a selection of unique seasonings and vinegars.
Canuck Clucker Seasoning: A Canadian Twist on Poultry Perfection
The Canuck Clucker seasoning brings a Canadian twist to this dish, infusing it with a unique blend of spices and herbs that complement poultry to perfection. It adds an intriguing depth to the Cornish hens.
Zipp Zapp Zopp Seasoning: The Secret to Zest and Zing
Zipp Zapp Zopp seasoning, with its blend of zesty and zingy elements, is the secret to adding excitement to the dish. It brings a vibrant, international flair to the Cornish hens, elevating them from ordinary to extraordinary.
Pomegranate Balsamic Vinegar: A Burst of Tangy Sophistication
Pomegranate Balsamic Vinegar contributes a burst of tangy sophistication to the dish. Its slightly tart notes serve as a counterpoint to the richness of the Cornish hens, creating a harmonious balance of flavors.
Bourbon Balsamic Vinegar: A Touch of Smoky Sweetness
Bourbon Balsamic Vinegar, with its smoky sweetness, adds depth and complexity to the dish. It creates a layer of intrigue that complements the seasonings and elevates the overall culinary experience.
Pumpkin Spice Blend: The Essence of Autumn in a Medley
The Pumpkin Spice Blend, with hints of cinnamon, nutmeg, cloves, and more, infuses the dish with the essence of autumn. Its aromatic embrace is a nod to the season's warm and comforting flavors.
To achieve perfection, consider pairing this dish with Apple-Cranberry Rice Stuffing. The fruity and nutty elements of the stuffing complement the Cornish hens' flavors, creating a delightful balance of taste and texture.
The beautifully seasoned Cornish hens, glistening with glaze, served alongside the Apple-Cranberry Rice Stuffing, create an artistic feast for the senses. It's not just a meal; it's a visual and culinary delight.
Print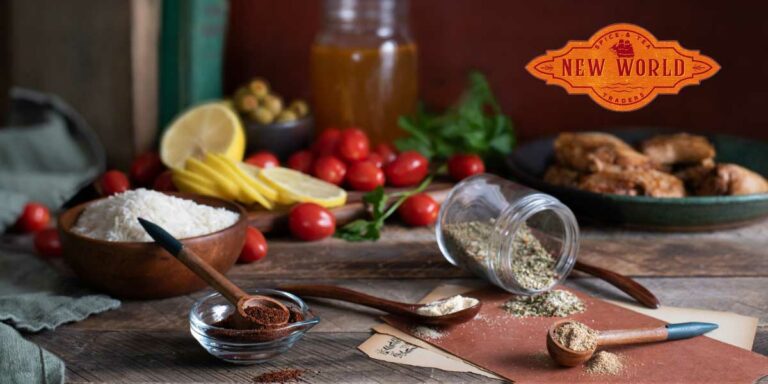 Cornish Hens with Apple-Cranberry Rice Stuffing Recipe
Stuffing
2 TBS Butter, unsalted

¼ Cup Onion, chopped

¼ Cup celery, chopped

⅓ Cup Pecans, coarsely chopped

1 TBS Canuck Clucker

2 tsp Zipp Zapp Zopp

1–½ Cups Wild/White Rice Blend, cooked

½ Cup Fuji Apples, peeled, diced (¼-inch dice, about ½ large apple)

½ Cup Dried Cranberries

3 TBS Fresh Flat-Leaf Parsley, chopped

Kosher Salt and Freshly-Ground Black Pepper

1 TBS Cranberry or Pomegranate Balsamic Vinegar

Glaze
1 Cup Apple Cider

2 TBS Bourbon Balsamic Vinegar

1 tsp Dijon Mustard

1/4 tsp Pumpkin Spice Blend

Hens
4 Cornish Hens (1.25 to 1.5 pounds each)

2 TBS Butter, unsalted & melted

Kosher Salt and Freshly-Ground Black Pepper
Instructions
Make the Stuffing:
Melt butter in a skillet until foaming subsides. Add onions and celery and cook until softened, about 5 minutes. Add pecans, Canuck Clucker, Zipp Zapp Zopp, and ¼ teaspoon each kosher salt and pepper. Cook for about 3 more minutes, until pecans are fragrant.
Deglaze the pan with a small splash of apple cider and scrape any brown bits from the bottom.
Remove from heat and stir in cooked rice, apples, cranberries, balsamic, and parsley. Season to taste with additional salt and pepper. Set it aside.
Make the Glaze:
Combine apple cider and Bourbon Balsamic in a pot. Bring to a boil, reduce heat to maintain a steady bubble. Simmer until mixture is syrupy and reduced to about ⅓ to ½ cup, about 15 minutes.
Whisk in Dijon mustard and Pumpkin Spice until smooth. Set it aside.
Stuff and Roast the Hens:
Remove the hens from the refrigerator about 30 minutes prior to roasting. Remove giblets, rinse hens, and pat dry with a paper towel.
Preheat oven to 425˚F with the rack in the lower third of the oven. Place a roasting rack inside of a foil-lined roasting pan or a rimmed baking sheet. Spray roasting rack with cooking spray.
Lightly season the cavities of the hens with salt and pepper. Loosely spoon about ½ cup of stuffing into each cavity. Tie the legs closed with kitchen twine and tuck the wings under the birds. Arrange the hens in the pan with enough space between them for air to circulate.
Brush the tops and sides of each hen with melted butter and season with salt and pepper. Roast for 20 minutes and reduce oven temperature to 375˚F.
Continue roasting for an additional 40-50 minutes. During the last 30 minutes, lightly brush the hens with glaze every 10 minutes. If the hens start to brown too quickly, shield them with a piece of foil.
When finished, the hens should register 180˚F in the thickest part of the thigh, and the juices should run clear. Let the hens rest for 10 minutes before serving.