Breakfast, often hailed as the most important meal of the day, is an opportunity to indulge in flavors that kickstart your morning with joy. We all have our beloved breakfast classics, but what if we told you there's a way to elevate them? Say hello to Skillet Home Fries with Zucchini & Za'atar – a dish that merges tradition with innovation, and simplicity with exotic flavors.
Unveiling the Ingredients
Not all potatoes are created equal. That's why we recommend the red potato for this dish. Zucchini introduces a fresh, verdant element to the dish, but it requires careful handling to maintain its integrity. Sautéed zucchini adds a layer of complexity to your dish. However, it's essential to manage its water content and infuse it with the right spices.
The Exotic Touch: Za'atar
Za'atar, the secret ingredient that elevates this dish to a whole new level. Za'atar is more than just a spice mix; it's a journey through Middle Eastern cuisine. Discover the art of infusing your skillet home fries with the enchanting flavors of za'atar, elevating them from ordinary to extraordinary.
In the world of breakfast, Skillet Home Fries with Zucchini & Za'atar are a revelation. It's a dish that marries tradition and innovation, simplicity and exoticism. So, grab your skillet, and let's transform your breakfasts into something truly extraordinary.
Print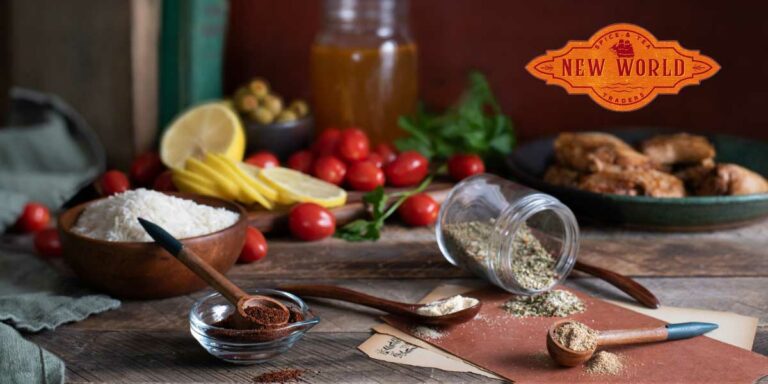 Skillet Home Fries with Zucchini & Za'atar Recipe
8 Small Red Potatoes, chopped into ½" pieces

¾ Cup Zucchini, chopped into ½" pieces

3 Cloves Garlic, about 1 Tbsp when diced

½ Cup Red Onion, diced

2 TBS Avocado Oil

1 TBS Za'atar

1 tsp Red Pepper Flakes

1 tsp Lime Juice
Instructions
Prepare the red potatoes. Peel, Cut into cubes, and place in a colander.
Run cold water over these potatoes for 30 seconds or until the starchy water runs clean.
Thoroughly strain the water and place the potato pieces on a tea towel.
Pat them gently until they are completely dry so that they are easy to cook.
Heat up a stove-top skillet or pan for 30 seconds.
Add the oil, garlic, and onions. Suate for 30 seconds.
Add the chopped potatoes. Allow to cook for 3 minutes over medium heat until potatoes start to brown.
Add the za'atar, salt and pepper flakes. Cook for 15 minutes, stirring frequently.
Add the zucchini and mix well. Cook for 5 minutes, stirring often.
Turn off the heat and add the lime juice
Mix well and serve.