Thanksgiving is a time for indulging in a grand feast, with the turkey typically hogging the spotlight. Yet, it's the dressing that quietly steals the show, enhancing every bite of the holiday meal. In this recipe, we pay homage to the art of creating the perfect Turkey Dressing, showcasing its pivotal role in making Thanksgiving unforgettable.
Before we delve into the details, let's take a moment to appreciate the star ingredients that make this dressing special. Grizzly Herb Rub and Zipp Zapp Zopp seasoning are the secret ingredients that transform a simple stuffing into a culinary masterpiece.
The Foundation: Aromatic Grizzly Herb Rub
Grizzly Herb Rub is the backbone of this dressing, infusing it with a burst of flavors. This blend of aromatic herbs and spices introduces a delightful complexity to the dish. With notes of earthiness, spiciness, and a hint of smokiness, it complements the turkey perfectly, ensuring every bite is a savory and aromatic adventure.
Zipp Zapp Zopp Seasoning: A Spice Blend Beyond Ordinary
Zipp Zapp Zopp seasoning adds a layer of intrigue to the dressing. This unique spice blend goes beyond the ordinary, with a medley of flavors that includes peppery, zesty, and herby notes. It elevates the dressing, providing a sensory experience that's truly extraordinary.
The beauty of turkey dressing lies not only in its delectable flavor but also in its versatility. While it's a staple at Thanksgiving, it can be enjoyed year-round. The combination of Grizzly Herb Rub and Zipp Zapp Zopp seasoning ensures that the dressing is flavorful, exciting, and a welcome addition to any feast.
Print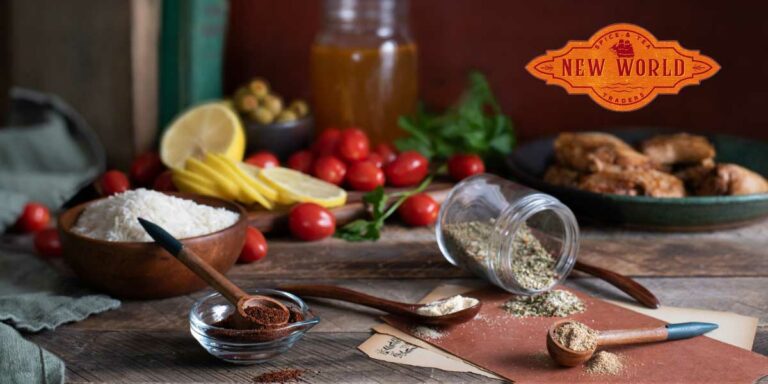 ¾ Cup Butter or 1½ sticks

2½ Cups 1/8" Onions, diced

2 Cups 1/8" Celery, diced

3 TBS Grizzly Herb Rub

1 TBS Zipp Zapp Zopp

2 tsp Salt

2 TBS Tom Turkey Blend

14 Cups 1/2-inch Bread Cubes, chopped (about 2 loaves of bread)

½ Cup Roasted Turkey Stock
Instructions
Melt the butter over low heat.
Add onions, celery, salt and spices to 12" skillet.
Stir frequently until the vegetables are soft, 10 to 15 minutes.
Add bread crumbs and the onion mixture to a large bowl.
Mix until the bread is well coated.
Add enough chicken broth to moisten the dressing. Then bake in a shallow casserole dish at 325°F for 30 – 45 minutes.