Beef Goulash, a hearty and soul-warming dish, has been a staple in Central European kitchens for centuries. Hailing from Hungary, this culinary masterpiece has found its way into the hearts and palates of food enthusiasts worldwide. But what makes it so special?
In its essence, Beef Goulash is a slow-cooked stew that transforms simple ingredients into a symphony of flavors. The key lies in the patient simmering of beef until it's tender enough to melt in your mouth. Let's delve deeper into the secrets that make Beef Goulash a culinary legend.
To craft the perfect Beef Goulash, you need the right foundation. Beef Chuck Roast, marbled with just the right amount of fat, takes center stage. This cut of meat is a star player because it not only adds depth of flavor but also becomes luxuriously tender after slow cooking.
Now, let's talk about the seasoning that elevates this dish to new heights: Zipp Zapp Zopp. The name alone hints at the complexity it brings. This unique blend of spices adds a symphony of tastes – from sweet paprika to aromatic caraway seeds. Zipp Zapp Zopp is the secret ingredient that makes Beef Goulash stand out in the world of stews.
As the cold winds of winter descend, Beef Goulash emerges as the ultimate comfort food. Its rich, savory broth warms your very soul, while tender chunks of beef provide a hearty, satisfying bite. The aroma of spices and slow-cooked goodness fills your kitchen, creating a welcoming atmosphere that feels like a warm hug.
Print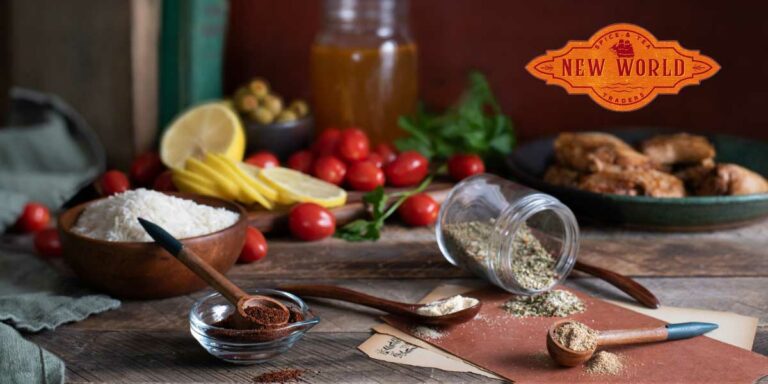 2 ½ lbs Beef Chuck Roast, cut into medium-size chunks

Salt

Black pepper

3 TBS Flour, divided use

Olive oil

2 TBS Butter, unsalted

2 Small Onions, chopped

3 Medium Carrots, peeled and chopped

3 TBS Sweet Paprika

½ tsp Ground Caraway Seeds

2 TBS Zipp Zapp Zopp

4 Cloves Garlic, pressed through garlic press

1 ½ TBS Tomato Paste

2 Cups Beef Stock/broth

4 Whole San Marzano Tomatoes, peeled & roughly chopped

1 TBS Fresh Parsley, chopped
Instructions
Place the chunks of the beef into a large bowl, and season with a couple of generous pinches of salt and black pepper; sprinkle over 2 tbsp of the flour and toss to coat.
Place a large braising pan or Dutch oven over medium-high heat, and drizzle in about 3 tbsp of the olive oil; once hot, add in about half of the beef (work in 2-3 batches), and brown on all sides for about 4-5 minutes; remove the meat from the pan and set aside.
To the same pan, add in 2 more tbsp of olive oil along with the butter, and once melted, add in the onions and carrots, and sauté for about 2-3 minutes until softened; then, add in the paprika, the ground caraway seeds and the herb blend, and stir to combine.
Next, add in the garlic, and once aromatic, stir in the tomato paste to incorporate; sprinkle in the remaining 1 tbsp of flour and stir to combine, then stir in the beef stock/broth, followed by the chopped tomatoes.
Return the browned beef back into the pan, stir to combine, and bring everything to a vigorous simmer; then, reduce the heat to medium-low or low, cover partly with a lid so that some steam can escape, and cook until the beef is tender, about 2 – 2 ½ hours, stirring occasionally.
Finish the beef goulash by stirring in the chopped parsley, and serve with egg noodles, mashed potatoes, or your favorite side.
Notes
The versatility of Beef Goulash is something to behold. It can be served as a standalone main course or ladled over sides like egg noodles or mashed potatoes to create a memorable meal.