You know, there's a culinary concoction that's got the bold spirit of the Wild West and the charm of a southern soirée – it's none other than the legendary Cowboy Caviar. But hold on a sec, before you start envisioning actual fish eggs and formal gatherings, let's unravel the mysteries of this down-to-earth dish, especially crafted for tailgating parties where food and fun take center stage.
The Ingredients that Make it Irresistible
Imagine a canvas painted with vibrant colors and textures, a canvas made from the canvas of nature itself. Cowboy Caviar gets its distinct flair from a fascinating symphony of ingredients. Picture this: plump and hearty beans in a medley of shades, the crunch of bell peppers and onions, the zing of vinegar and lime juice, spices for days – all brought together to create a flavor profile that's as diverse as the crowd at a tailgating event.
Making Ahead for Maximum Flavor
Picture this: You're up before the sun, setting up your tailgate zone. You've got your grill going and the team banners flying high. The last thing you want to worry about is prepping food. And that's where Cowboy Caviar comes to the rescue. This dish gets better with time, as the flavors meld and marry while it rests in the refrigerator. So, whip it up a day ahead, and on the big day, you'll have a dish that's bursting with flavors. Plus, it travels well and doesn't mind hanging out at room temperature for a while. When it's time to serve, you've got a dish that's ready to dazzle without any fuss.
Dips, Scoops, and Versatility
Ah, versatility – the secret sauce to a successful tailgating menu. Cowboy Caviar plays its part impeccably. It's not just a standalone dish; it's a team player. Serve it as a vibrant dip alongside crispy tortilla chips or pile it onto sliders for an extra dose of goodness. It's the chameleon of tailgate treats, adapting to whatever culinary context you choose. So, go ahead, let your imagination run wild – Cowboy Caviar is here to elevate your tailgating game.
Print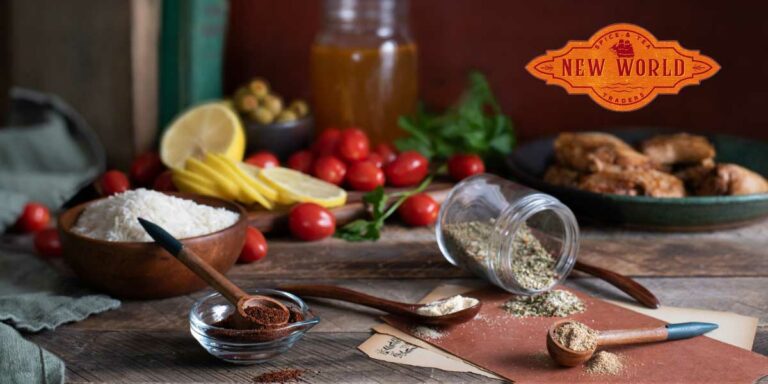 For the Dressing/Vinaigrette
1/4 Cup Bacon Olive Oil

1/4 Cup Apple Balsamic Vinegar

1 Lime, just the juice

1 tsp Cayenne Powder

1 tsp Ancho Chili Rub

2 TBS Havana Pork Rub

Salt, to taste

Ground Pepper, to taste

Chili Flakes, to taste

For the Cowboy Caviar
1 15 oz can Black Eyed Peas, drained and rinsed

1 15 oz can Black Beans, drained and rinsed

2 Jalapeno Peppers, diced

1 Red Bell Pepper, diced

2 Roma Tomatoes, diced

2 Cups Red Onion, chopped

2 ears Fresh Sweet Corn, or frozen but NEVER CANNED

1 Avocado, diced

1/2 Cup Fresh Cilantro, chopped
Instructions
Whisk the dressing/vinaigrette ingredients together in a small bowl until they thicken up.
Add all the cowboy caviar ingredients to a large bowl and mix to combine.
Stir in the dressing/vinaigrette. Make sure everything gets nice and evenly coated.
Adjust salt and pepper.
Place in refrigerator until ready to serve or serve immediately with your favorite tortilla chips!