Today, we embark on an exciting journey to introduce you to the world of Creamy Mushroom Marsala Sauce. While we won't unveil the full recipe just yet, we will take you behind the scenes, offering insights into the key ingredients and the art of preparation that make this sauce a scrumptious masterpiece.
Mushroom Medley – Umami Powerhouse
Mushrooms, a diverse medley of umami-rich fungi, are the heart and soul of this sauce. Their earthy depth and meaty texture create a robust foundation for the sauce's flavor profile.
Grizzly Herb Rub – The Enigmatic Elixir
Grizzly Herb Rub, a harmonious blend of herbs and spices, is the secret ingredient that adds depth and complexity to the sauce. It's the enigmatic elixir that takes the taste experience to new heights.
Zesty Italian Herb Blend – Aromatic Alchemy
The Zesty Italian Herb Blend, with its fragrant blend of herbs, adds a touch of aromatic alchemy to the sauce. It transforms the ordinary into the extraordinary, infusing a symphony of Mediterranean flavors.
The Marsala Magic: A Splash of Elegance
Marsala wine, a luscious and nuanced addition, imparts elegance to the sauce. It offers depth, sweetness, and a touch of sophistication, turning a humble sauce into a culinary masterpiece.
From sautéing mushrooms to the final blending of flavors, your culinary journey is about to take an exciting turn with this wholesome recipe. This sauce is a tantalizing prelude to the good eating bliss that awaits you. This recipe is your passport to an unforgettable tasty adventure.
Print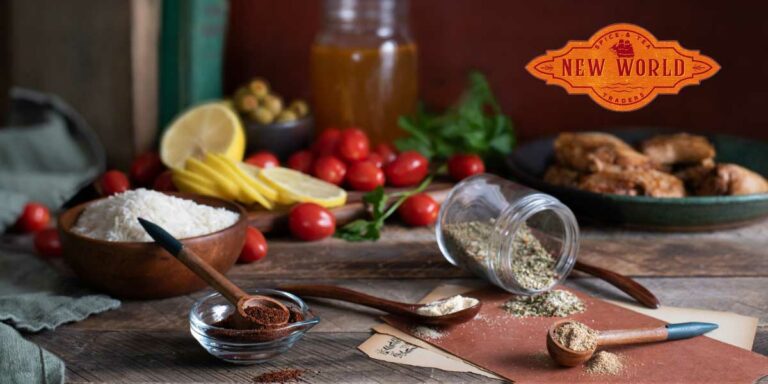 Creamy Mushroom Marsala Sauce Recipe
Instructions
Heat the olive oil in a frying pan and sauté the chopped onions over low heat for 5-7 minutes, then add the garlic, Grizzly Herb, and Zesty Italian.
Sauté briefly for 30 seconds while stirring. Add the mushrooms with a pinch of salt, pepper, and brown over medium heat until golden.
Sprinkle the mushrooms with flour and stir to coat. Deglaze the pan with the Marsala wine and Cask 8 Balsamic Vinegar, let it bubble away for about 5 minutes until it's reduced by a half.
Then add the stock and cook for 5 minutes longer.
At the end stir in the double/heavy cream and let it warm through.
Taste for seasoning and add more salt if needed, then take off the heat.
Sprinkle with fresh parsley before serving if using.