Roasted turkey gravy, the unsung hero of your holiday feasts, has the power to elevate your entire meal. A well-crafted gravy can turn a simple turkey dinner into a culinary masterpiece. But what's the secret behind this liquid gold? It lies in the alchemy of flavors, with a touch of Zipp Zapp Zopp seasoning, a hint of Wacky Pepper, and a drizzle of Apple Infused Balsamic Vinegar. In this recipe, we will delve into the depths of these unique ingredients and how they transform a humble gravy into a culinary sensation.
The Essence of Zipp Zapp Zopp
Zipp Zapp Zopp, an enigmatic blend of spices, is the first cornerstone in the art of crafting a roasted turkey gravy that leaves your guests in awe. This seasoning, a well-kept culinary secret, is a harmonious symphony of flavors. It boasts a rare combination of spices from around the world, bringing a touch of exoticism to your gravy. The marriage of fragrant herbs and earthy spices imparts a complexity that traditional gravies lack.
The Piquant Touch of Wacky Pepper
Wacky Pepper, as the name suggests, is not your average spice. It's a zesty, fiery blend of peppers from various corners of the globe. This is where your gravy gets its kick. The inclusion of Wacky Pepper awakens your taste buds, bringing a bold and adventurous dimension to the table.
Apple Infused Balsamic Vinegar: The Sweet Elegance
To balance the boldness of Zipp Zapp Zopp and the spiciness of Wacky Pepper, we introduce the sweet elegance of Apple Infused Balsamic Vinegar. This secret weapon in your culinary arsenal combines the sweetness of apples with the tang of balsamic vinegar, creating a delicate dance of flavors. The natural sugars from the apple infusion provide a hint of sweetness, while the aged balsamic vinegar imparts a delightful tang. The result is a well-rounded and harmonious addition to your gravy.
Homemade gravy brings a personal touch to your culinary creations. It's a journey that starts with selecting the finest ingredients and ends with a savory masterpiece that will elevate your dishes to the extraordinary. This culinary wonder is not limited to the Thanksgiving table. From livening up a weeknight dinner to turning leftovers into gourmet delights, your homemade gravy is your culinary trump card.
Print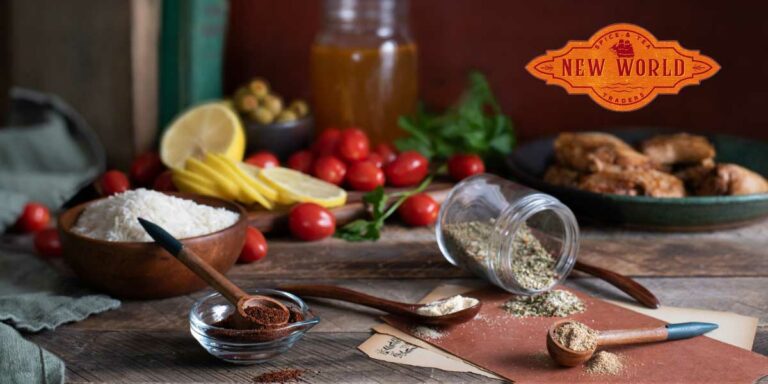 Rich Roasted Turkey Gravy Recipe
Roasted Turkey Stock
Turkey Neck, Wing Tips, Giblets, and Back, if spatchcocked

5 lb Bone-In Turkey or Chicken Wings

2 Medium Onions, quartered

4 Pieces Large Carrots, peeled & cut into 1"

4 Pieces Celery Stalks, cut into 1"

1 Head Garlic, halved crosswise

3 tsp Vegetable Oil

Kosher Salt

Freshly Ground Pepper

2 TBS Zipp Zapp Zopp, divided

2 tsp Wacky Pepper, divided

For The Gravy
3 ½ Cups Roasted Turkey Stock, warmed

½ Cup Dry White Wine, brown ale, or Port

½ Cup All-Purpose Flour

1–2 tsp Apple Infused Balsamic Vinegar

1 TBS Soy Sauce

1 tsp Zipp Zapp Zopp

Kosher Salt

Freshly Ground Pepper
Instructions
For the Roasted Turkey Stock
Preheat oven to 450°F.
Divide turkey parts, onions, carrots, celery, and garlic between 2 rimmed baking sheets. Drizzle with oil, season with 1 tsp each Zipp Zapp Zopp and pepper, and toss to coat. Roast, turning once, until vegetables are soft and caramelized (they should stick slightly to pans), 45–50 minutes.
Transfer to a large pot and add remaining Zipp Zapp Zopp and Wacky Pepper and 16 cups water. Pour ¼ cup water into each baking sheet, scraping up any browned bits; add to pot. Bring to a simmer and cook until stock is deep golden brown and reduced to about 12 cups, about 1 ½ hours. Strain into containers. Let cool; cover and chill.
For The Gravy
Carefully lift the turkey roasting pan and strain drippings into a small bowl or measuring cup, discard solids. Skim fat from surface, reserving ¼ cup. Add drippings to stock.
Set roasting pan over 2 burners set to medium-high heat. Add wine and cook, scraping up any brown bits, until almost evaporated, about 2 minutes. Reduce heat to medium and whisk in flour and reserved fat. Cook, whisking, until roux is deep golden brown, about 5 minutes.
Whisking, gradually ladle stock mixture into roux and simmer (still whisking!) until thickened; add vinegar. Strain into a medium saucepan if you prefer a smooth texture. Stir in soy sauce and/or herbs, season with salt and pepper. Keep warm until ready to serve.