Baked beans have long held a treasured place in culinary traditions, gracing tables with their heartwarming appeal and delightful taste. A classic side dish enjoyed around the world, these humble legumes have a history steeped in flavor and nostalgia. From the campfires of the Old West to the family gatherings of today, baked beans have earned their spot as a beloved side dish to various meals. While baked beans alone are a taste sensation, unlocking their full potential lies in the inclusion of two secret ingredients: Grizzly's Herb Rub and Blue Tip Chili Powder.
The Secret Ingredients: Grizzly's Herb Rub and Blue Tip Chili Powder
Grizzly's Herb rub, a masterful fusion of rare herbs and spices, adds a mysterious depth to the baked beans. This seasoning amplifies the natural earthiness of the beans, infusing them with a tantalizing aroma and savory notes that leave taste buds yearning for more.
On the other hand, Blue Tip Chili Powder brings a fiery kick that ignites the senses. Crafted from a blend of premium chilies, carefully dried and ground to perfection, this powder bestows a smoky spiciness upon the dish. Each spoonful becomes an adventure of heat and flavor, as the chili powder adds a touch of excitement to the beans without overwhelming their inherent taste.
Crafting the Perfect Baked Beans: A Culinary Journey
Balancing flavors is an art form, and in the realm of baked beans, it is of paramount importance. A touch of sweetness, such as molasses or brown sugar, counters the robustness of the seasonings, striking a perfect harmony on the palate. A hint of tanginess from a splash of apple cider vinegar or mustard brings brightness to the dish, completing the symphony of flavors.
Our Baked Bean recipe complements a wide range of main dishes, such as grilled meats, barbecued delights, or even vegetarian options like roasted vegetables. The combination of the earthy beans and the zesty seasoning creates a balanced contrast that enhances the overall dining experience. So, the next time you plan a gathering or a simple family meal, consider crafting a batch of baked beans that will surely leave a lasting impression.
Print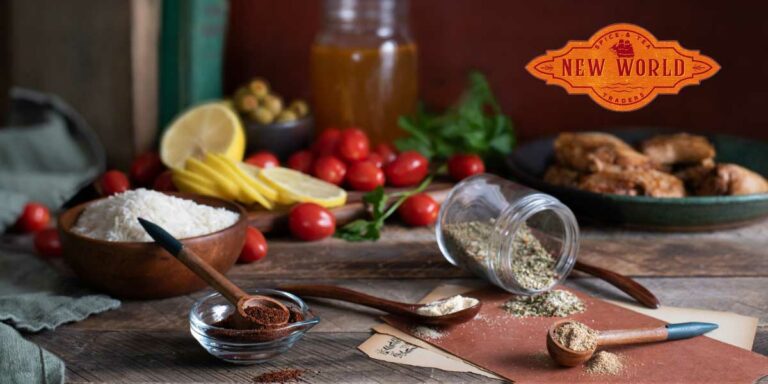 Instructions
Adjust oven rack to lower-middle position and heat oven to 325°.
Fry bacon in large, deep sauté pan until bacon is crisp. Remove bacon from pan and drain on paper towels.
Add grizzly herb and gently sauté Grizzly Herb to bloom the flavors of the blend. Add onion and pepper to drippings in pan and sauté until tender, about 5 minutes. Add chili powder and sauté for an additional minute.
Add beans and remaining ingredients including crispy bacon to pan; bring to a simmer.
Pour flavored beans into a greased 13-by-9-inch and bake uncovered for 2 hours. Let stand for sauces to thicken.