Thanksgiving is more than just a date on the calendar; it's a celebration of abundance and appreciation. It symbolizes a time when we come together with loved ones, reflect on our blessings, and express gratitude for the year's harvest. Central to this celebration is the Thanksgiving meal, where a delectable array of dishes is lovingly prepared and savored especially Uncle Carl's Thanksgiving Stuffing. 
Thanksgiving stuffing, also known as dressing, is a culinary masterpiece that has been gracing Thanksgiving tables for generations. Its roots trace back to early Thanksgiving feasts in the United States when settlers and indigenous people gathered to celebrate the harvest. What makes stuffing remarkable is its adaptability and capacity to capture the essence of the holiday season.
The beauty of stuffing is that it's not confined to a single recipe or set of ingredients. It's an ever-evolving dish, evolving with the times, cultures, and individual preferences. You can find a myriad of stuffing recipes, ranging from the traditional bread-based versions to creative twists that incorporate different grains and flavor profiles.
The Ingredients That Make the Difference
When it comes to creating the perfect Thanksgiving stuffing, it's the ingredients that truly make the difference. In our quest for an unforgettable stuffing, we've discovered three key players: Canuck Clucker Seasoning, Grizzly Herb Rub, and Lemon Pepper.
Canuck Clucker Seasoning: A Flavor Enhancer
Canuck Clucker Seasoning, a delightful blend of spices, herbs, and seasonings, is a secret ingredient that elevates your stuffing to new heights. This seasoning combines the robust flavors of garlic, onion, peppers, lemon peel and orange to create a symphony of tastes. The infusion of Canuck Clucker Seasoning adds depth, character, and a twist to your stuffing.
Grizzly Herb Rub: A Savory Delight
Grizzly Herb Rub, with its aromatic blend of savory herbs, takes your stuffing to a whole new level of deliciousness. Comprising of onion, garlic, peppers and other savory herbs, it brings a savory punch to your stuffing, making every bite a sensory delight.
Zesty Lemon Pepper: The Perfect Balance
To achieve a harmonious blend of flavors, we introduce Zesty Lemon Pepper. The citrusy zing of lemon and the gentle heat of black pepper in this seasoning add a layer of complexity that brightens up the dish. It perfectly balances the earthy notes of the other seasonings, ensuring a well-rounded flavor profile.
As Thanksgiving approaches, it's time to prepare for a mouthwatering feast that will leave your guests craving for more. With the perfect stuffing, seasoned to perfection, you're well on your way to creating a memorable Thanksgiving meal that embodies the essence of this cherished holiday. Whether you're following a cherished family recipe or experimenting with new flavors, remember that Thanksgiving stuffing is not just a side dish; it's a symbol of gratitude and togetherness.
Print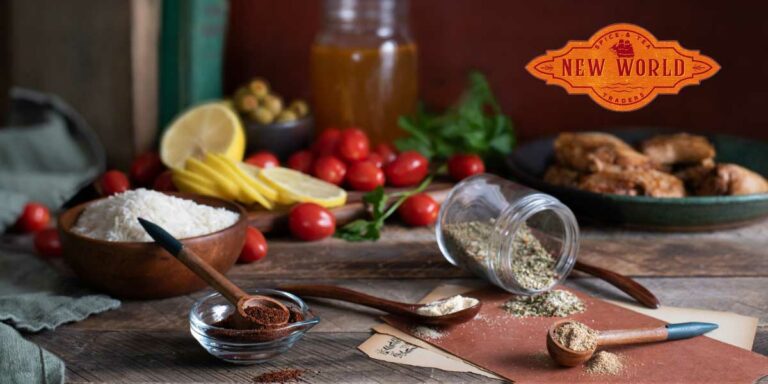 Uncle Carl's Thanksgiving Stuffing Recipe
Homemade Breadcrumbs for Stuffing
16 Cups Dry Bread Cubes, homemade or store-bought (3 large loaves of bread for homemade)

Ingredients for Stuffing
½ Cup Butter

2 Cups Onion, ½" diced

2 Cups Celery, ½" diced

3 tsp Canuck Clucker Seasoning

2 TBS Grizzly Herb Rub

½ tsp Lemon Pepper

2 Large Eggs

1 ½–3 Cups Chicken Stock (The amount of chicken stock needed will depend on how dense and moist your bread it. You want your stuffing to be moist but no standing broth before it bakes.)

1 TBS Parsley, fresh chopped for garnish
Instructions
How to Make Homemade Breadcrumbs for Stuffing
Preheat oven to 250˚F
Using a serrated bread knife, cut the bread into cubes, about ½" to ¾" cubed pieces, and lay them on a baking sheet in a single layer.
Bake in a 250˚F oven for about an hour, tossing them a few times to make sure they dry all the way through.
Remove from the oven and set aside while you make the rest of the stuffing. If you make these ahead of time, let them cool completely then transfer to an airtight container and store at room temperature for up to 1 week.
How to Make Stuffing
Preheat oven to 350˚F
In a large pot over medium heat, add butter and melt. Add onion and celery and cook, stirring frequently, until the celery and onions are tender and translucent ~ about 8 minutes.
Add all of the seasonings to 1 ½" cups of the chicken broth and eggs and whisk until combined.
Put the dry cubed bread into a large bowl and pour the chicken broth and celery mixture over the top of the bread. Gently fold the ingredients together – the stuffing should be moist but there should be no standing liquid. If it seems a little dry, add up to ½ cup of the additional chicken broth.
Spray a 9″ x 13″ baking dish with non-stick cooking spray, then spread the stuffing evenly into the prepared dish.
Bake in the preheated oven for 45-60 minutes, stirring gently every 15-20 minutes. The top should be lightly golden brown.
Remove from the oven and top with chopped fresh parsley before serving immediately. Enjoy!