Imagine a dish that encapsulates the best of both worlds – the robustness of ginger and the intricate flavors of Asian cuisine – all rolled into bite-sized perfection. Now, sprinkle some enigmatic Grizzly Herb Rub magic on top, and you've got yourself a culinary masterpiece. We're talking about Ginger Asian Meatballs with Grizzly Herb Rub, baked to tender delight in the cozy confines of your oven. Whether you're looking to impress at a lively gathering or need a quick fix for a bustling school night, these meatballs are the answer.
Unveiling the Culinary Fusion: Ginger Asian Meatballs
Hold on to your taste buds, because we're about to embark on a journey that fuses the piquant allure of ginger with the enchanting flavors of Asia. Picture succulent meatballs infused with the zest of ginger, complemented by the umami notes of soy sauce and the nutty aroma of sesame oil. It's a symphony that plays on your palate.
The Enigmatic Grizzly Herb Rub: A Flavorful Secret
Now, imagine a secret weapon that takes these already delectable meatballs and elevates them to a whole new level. That's where the Grizzly Herb Rub enters the scene. A blend of herbs and spices, carefully curated to create a tantalizing harmony of flavors, it's like an artist's brushstroke that adds depth and complexity.
Versatility at its Best: Party Appetizer or Weeknight Wonder
What's even better? These Ginger Asian Meatballs with Grizzly Herb Rub are incredibly versatile. Hosting a party? These make for an appetizer that's bound to steal the spotlight. Rushing through a school night? This dish has got you covered with a quick and satisfying meal option. It's the kind of versatility that leaves you with a satisfied stomach and a contented smile.
Print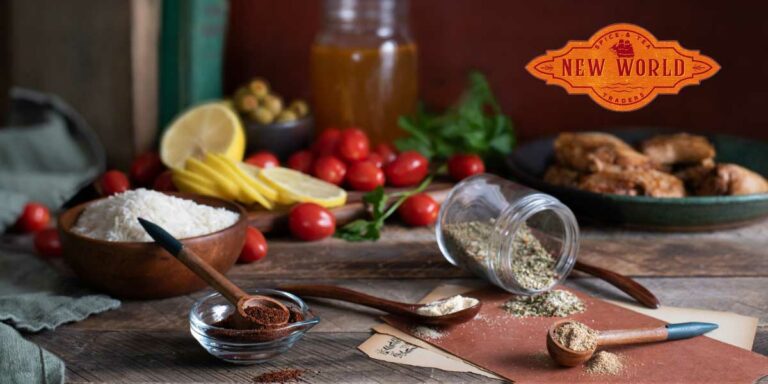 Ginger Asian Meatballs Recipe
1 lb Ground Turkey or Chicken

2 Green Onions, finely chopped, plus more for serving

1 in Ginger, freshly grated

1 Clove Garlic, minced or grated

1 TBS Grizzly Herb Rub

Pinch of Black Pepper

Sauce
2 TBS Sesame Oil, or Extra Virgin Olive Oil

1/3 Cup Soy Sauce, low sodium

1/3 Cup Pomegranate Juice

3 TBS Hoisin Sauce

3 TBS Honey

2 TBS Honey Ginger Balsamic Vinegar

1 tsp Disco Heat

Instructions
Preheat the oven to 450 degrees. Line a baking sheet with parchment.
Add the chicken, green onions, ginger, garlic, herbs, and a pinch of pepper to a bowl. Mix until just combined.
Coat your hands with a bit of oil, and roll the meat into tablespoon-size balls (will make 15-20 meatballs) placing them on one side of the prepared baking sheet. The mix will be wet, but it will firm up in the oven.
Transfer to the oven and bake for 15 minutes or until the meatballs are crisp and cooked through.
Meanwhile, combine the 1 tablespoon oil, the soy sauce, pomegranate juice, hoisin sauce, honey, vinegar, and Disco Heat seasoning in a medium saucepan. Set over medium-high heat and bring the sauce to a boil. Boil 5-8 minutes, until the sauce thickens and reduces by about 1/3. Remove from the heat.
Pour the sauce over the meatballs, add everything bagel seasoning tossing to combine. Return to the oven for 2-3 minutes, until the sauce coats the meatballs.
Notes
Equal amounts of apple cider and cranberry juice is a great substitute for Pomegranate Juice if you have that on hand.