Stuffed chicken dishes have a magical allure, offering a perfect balance of flavors and textures. In this culinary journey, we will explore the delightful world of Crispy Chicken Stuffed with Goat Cheese and Sun-Dried Tomato. This tantalizing recipe combines a crispy exterior with a creamy, tangy filling, elevating your dining experience to new heights.
Before we delve into the intricate details of this recipe, picture the anticipation of biting into a golden, crispy chicken breast, discovering an explosion of creamy goat cheese and the intense sweetness of sun-dried tomatoes. Seasoned with a blend of Zesty Italian Herbs, Wacky Pepper, and a touch of Disco Heat, this dish promises a flavorful adventure for your taste buds.
Creamy Goat Cheese – A Luxurious Filling
Goat cheese brings a luxurious, creamy texture to the dish. Its tangy notes perfectly complement the sweet intensity of sun-dried tomatoes, creating a harmonious union of flavors.
Sun-Dried Tomatoes – A Burst of Umami
Sun-dried tomatoes are a powerhouse of umami, infusing the dish with a rich, concentrated tomato flavor that balances the creamy goat cheese.
Zesty Italian Herb Blend – The Aromatic Medley
The Italian herb blend, a symphony of oregano, basil, thyme, and rosemary, adds a fragrant and earthy note to the dish, transporting your senses to the Mediterranean.
Wacky Pepper – A Spice with Personality
Wacky pepper, with its subtle citrusy and floral undertones, offers a unique and mild heat that elevates the overall flavor profile without overwhelming the dish.
Disco Heat – Adding Excitement
Disco heat is the secret ingredient that brings a touch of excitement to the dish. Its mild spiciness with a hint of smokiness takes the flavor to the next level.
The combination of crispy chicken, creamy goat cheese, sun-dried tomatoes, and a flavorful blend of herbs and spices guarantees an extraordinary meal.
Print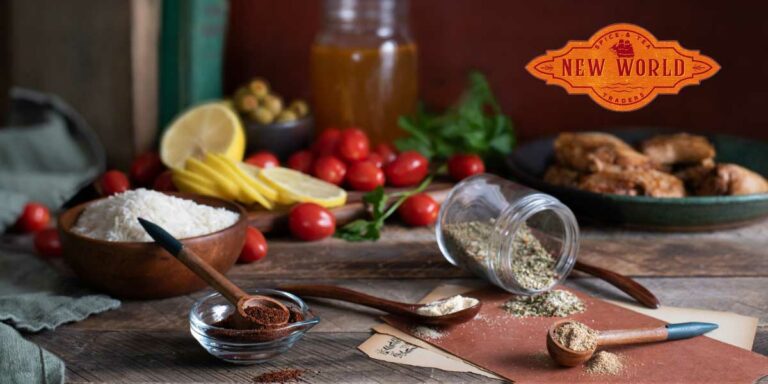 Crispy Chicken Stuffed with Goat Cheese and Sun Dried Tomato Recipe
Chicken
4 Boneless Skinless Chicken Breasts

Olive Oil

Kosher Salt and Black Pepper

Goat Cheese Filling

5 oz Goat Cheese Log, pull it out of the fridge 20 minutes early to soften

½ Cup Mayonnaise

⅓ Cup Sun Dried Tomatoes, packed in oil drained and chopped

1 tsp Garlic Clove, minced

1 tsp Zesty Italian Herb Blend

½ tsp Kosher Salt

½ tsp Wacky Pepper 

Crunchy Topping
1 Cup Panko Breadcrumbs

2 TBS Mayonnaise

1 tsp Zesty Italian Herb Blend

1 tsp Wacky Pepper

¼ tsp Disco Heat
Instructions
Preheat the oven to 350.
Cover a rimmed baking sheet with foil and lightly coat with oil
Pound the chicken breasts to about ¼ inch thickness with a meat mallet or rolling pin. Set it aside.
Goat Cheese Filling
In a medium bowl mix together all the ingredients for the goat cheese filling. Stir until it is well combined and there are no clumps of goat cheese remaining.
Spread a few spoonful's of the goat cheese mixture evenly over the flattened chicken breasts, covering about ¾ of the surface.
Lightly roll the chicken over the filling, like a burrito, try to keep all the filling inside the chicken roll.
Lay the chicken rolls seam side down on the prepared rimmed baking sheet.
Season the outside of the chicken with a drizzle of olive oil and a sprinkle of kosher Wacky Pepper and olive oil
Place the chicken in the oven for 15 minutes.
Meanwhile, in a small bowl mix together the ingredients for the Crunchy Panko Topping. Stirring well so the mayo coats all the panko.
1 cup panko bread crumbs,2 tablespoon mayonnaise,1 teaspoon dried Zesty Italian, pinch of salt, Wacky pepper, & Disco Heat.
Remove the chicken from the oven and top it generously with the panko bread crumb mixture. You want this to be a pile of crunchy topping on each chicken breast.
Carefully place the chicken back in the oven for an additional 10-15 minutes until the topping is golden brown and crispy and the chicken is cooked thru to 165° internal temp.