Mediterranean fare isn't just about eating; it's about experiencing the rich history and vibrant flavors that dance harmoniously on your palate. Enter the Greek Pasta Salad – a delightful concoction that effortlessly combines the heartiness of pasta with the freshness of a Greek salad. It's a culinary journey that beckons you to explore the symphony of spices like our Citrus Rosemary Salt, Wacky Pepper, Zesty Italian Herb Blend and Santorini Herb Blend, perfect for summertime.
Picture this: a bowl brimming with al dente bow tie pasta intertwined with vibrant vegetables, crumbled feta, and olives that boast a briny bite. Our Greek Pasta Salad is more than just a dish; it's an edible masterpiece that unites textures and flavors in a splendid ballet.
Spice Symphony for a Summery Sensation
Zesty Italian Herb Blend and Santorini Herb Blend a dynamic duo that encapsulates the essence of the Mediterranean sun. Sprinkling a pinch of these fragrant blends onto your Greek Pasta Salad will create a flavor combination like no other. Add the zest of a lemon and and elevate your senses to new heights. 
Zesty Citrus Infusion: The Tang of Lemon Zest
Ah, the zingy embrace of lemon zest – a burst of sunshine in every strand. This citrusy adornment introduces a lively tang that cuts through the richness, leaving behind a trail of zestful delight. 
Sublime Allure: The Versatility of Mint Leaves
A scattering of mint leaves adds an unexpected layer of sophistication, infusing the salad with an almost poetic quality. Their subtle aroma dances harmoniously with other spices, creating an ensemble that's both calming and captivating.
Crafting a Greek Pasta Salad isn't just about assembling ingredients; it's about curating a sensory experience. Create a sumptuous symphony that harmonizes the warmth of the Mediterranean sun with the coolness of a coastal breeze. This is a summertime dish you will never forget and will always want for every summer picnic! 
Print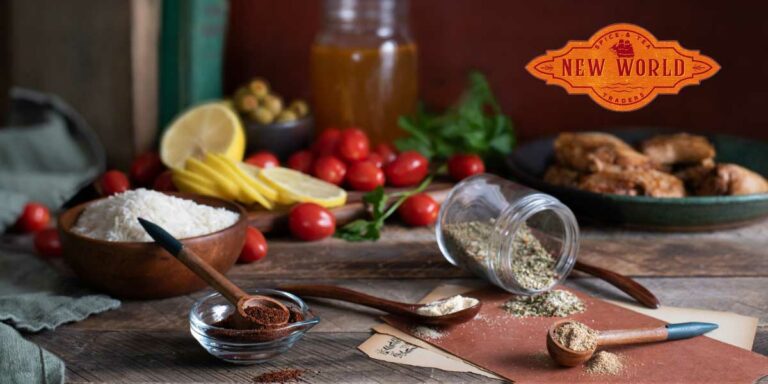 16 oz Bow Tie Pasta

1/2 Cup Blood Orange Olive Oil

1/3 Cup Grapefruit Balsamic Vinegar

Juice of 1 Lemon

2 tsp Citrus Rosemary Salt

1 tsp Wacky Pepper

1 tsp Zesty Italian Herb Blend

1 tsp Santorini Herb Blend

1 Pint Grape Tomatoes, halved

1/2 Cup Red Onion, chopped

1 1/2 Cup Cucumber, chopped

1 Cup Pitted Kalamata Olives, chopped

1/4 Cup Capers, drained (optional)

1/2 Cup Fresh Herbs, such as mint, dill or parsley, chopped

1/2 Cup Crumbled Feta Cheese
Instructions
Cook the pasta according to package directions in well salted water. Drain. Set aside while making dressing
Meanwhile, whisk together the olive oil, vinegar, lemon juice, salt, pepper, and herb blends. Add the tomatoes, red onions, and remaining ingredients except cheese. Mix well to combine and dress the pasta.
Top with crumbled feta cheese.
Refrigerate immediately for at least 1 to 4 hours. Re-toss and serve.