Salsa, a beloved condiment with origins in Mexican cuisine, has become a global sensation due to its incredible versatility and bold flavors. Among the countless variations of salsa, one stands out for its delightful combination of corn and black beans, bringing together the best of both worlds – sweet and hearty. If you're looking for a delicious and nutritious addition to your meals, this corn and black bean salsa is an excellent choice with a delightful fusion of sweet and hearty flavors that perfectly complements the summer season.
The Allure of Corn and Black Bean Salsa
When it comes to summertime delights, few dishes can rival the appeal of Corn and Black Bean Salsa. This vibrant and colorful concoction is not just a crowd-pleaser; it's a versatile condiment that can be paired with an array of dishes. From its striking visual appeal to the explosion of flavors, this salsa has an undeniable allure that captures the essence of summer on a plate.
Elevating Flavors with Zipp Zapp Zopp and Fajita Spice Blend
While Corn and Black Bean Salsa is already a delightful treat, we can take it to new heights by incorporating two exceptional spice blends – Zipp Zapp Zopp all-purpose seasoning and Fajita Spice Blend. These culinary wizards add a touch of mystery and excitement to the salsa, enchanting our taste buds with their unique blend of rare herbs and spices.
From a refreshing dip for tortilla chips to a delightful topping for grilled meats, this Black Bean Salsa recipe knows no bounds. Its vibrant colors and tantalizing flavors make it a centerpiece at any summer gathering or a simple treat to brighten up a weekday meal.
Print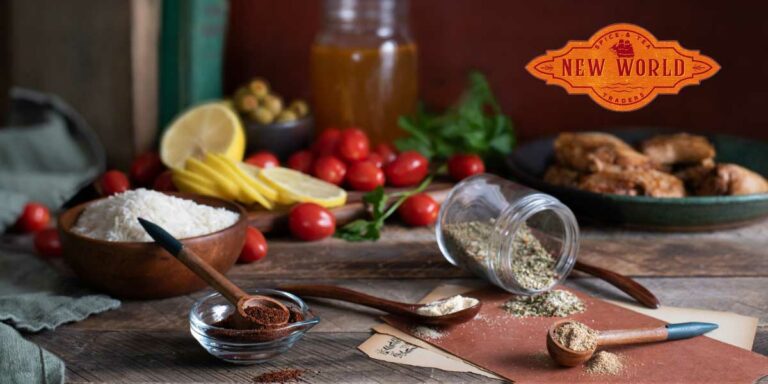 Corn and Black Bean Salsa Recipe
2 TBS Olive Oil, divided

3 Cups Fresh or Frozen Corn, cut off the cob

2 15.25 oz cans Black Beans, drained and rinsed

1 tsp Zipp Zapp Zopp

1 TBS Fajita Spice Blend

1/2 tsp Ground Cumin

1 Cup Tomatoes, diced

1/2 Cup Red Onion, chopped

1 Jalapeño, chopped

3 TBS Fresh Lime Juice

1 Garlic Clove, minced

1/4 Cup Cilantro Leaves, chopped

Tortilla Chips, for serving
Instructions
Heat 1 tablespoon of oil in a 12-inch cast-iron skillet over medium-high heat until hot. Add the corn and cook 3 minutes until it's slightly golden.
Stir in 1/2 teaspoon of the Zipp Zapp Zopp and cumin and cook 1 more minute. Transfer the corn to a plate and let cool completely.
Combine the black beans, tomato, red onion, jalapeño, and garlic in a large bowl. Gently stir in the lime juice, the remaining 1 tablespoon olive oil, 1/2 teaspoon Zipp Zapp Zopp, and Fajita Spice.
Once the corn has cooled, add it to the bean mixture, along with the cilantro; gently fold to combine.
Serve with tortilla chips.