As the culinary world embraces the ever-growing plant-based movement, innovative and delicious dishes like Grilled Cauliflower Steaks Recipe are on the rise. Among these delectable vegetarian options, both Cauliflower Steaks and Cabbage Steaks take the spotlight for their flavor-packed and hearty nature. Elevating these already impressive dishes to new heights is the magical touch of our Zoltan's Za'atar spice blend—a Middle Eastern delight that adds an extraordinary twist to the cabbage and cauliflower steaks.
Understanding the Ingredients and History of Za'atar
Za'atar, a staple in Middle Eastern cuisine, is a unique blend of herbs and spices that has been enchanting taste buds for centuries. The key players in this culinary wonder are thyme, oregano, marjoram, and sumac, which contribute to its earthy and tangy profile. Additionally, sesame seeds and salt join the mix, elevating the flavor complexity even further. Throughout history, Za'atar has been revered for its aromatic appeal and health-promoting properties, making it a staple in traditional dishes and an exciting addition to modern culinary creations.
Zoltan's Za'atar's versatility knows no bounds, as it effortlessly enhances a wide range of dishes. From sprinkling it over hummus or roasted vegetables to infusing it in olive oil for a flavorful dip, Za'atar lends its charm to various recipes, including this Cauliflower Steaks Recipe. And when paired with Grilled Cabbage or Cauliflower Steaks, the result is an explosion of flavors that will leave your palate dancing with delight.
In conclusion, Grilled Veggie Steaks seasoned with Zoltan's Za'atar is a culinary masterpiece that deserves a spot on your dining table. The combination of wholesome cabbage, cauliflower, or any vegetable and the exotic charm of Za'atar creates an unforgettable gastronomic experience. So, venture into the world of Zoltan's Za'atar and embrace the magic it adds to your vegetarian delights!
Print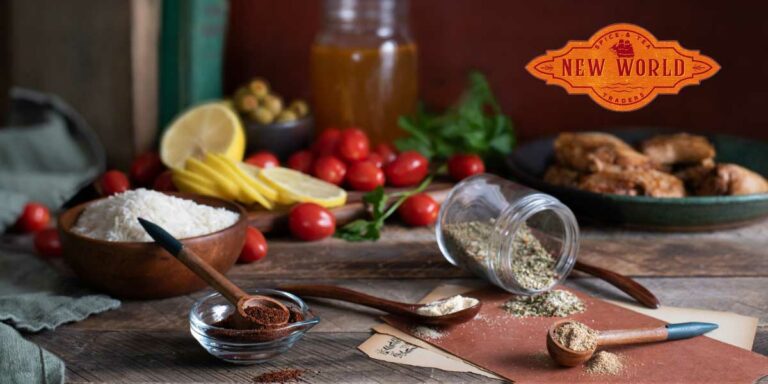 Instructions
Preheat oven to 400 degrees F. Generously coat a rimmed baking sheet with nonstick spray and set aside.
Cut off the bottom (root) end of the cauliflower or cabbage and place it on a cutting board sitting up so that the flat end is on the cutting board. Cut top to bottom into 3/4- to 1-inch thick slices. Place on the prepared baking sheet.
Place lemons cut side down and roast along with the steaks for 15 – 20 minutes until soft and the cut side has somewhat caramelized.
In a small bowl, whisk together the olive oil and seasonings. Brush over one side of the cauliflower or cabbage, then flip the over and brush the other side. Roast the steaks for 26 to 28 minutes, or until crispy at the edges and tender in the center. (If you are using one pan, roast it on the center rack; if two, use the upper and lower-third racks.) Halfway through the baking time, rotate the pan(s) 180 degrees; if you are using two pans, switch their positions on the upper and lower racks at this point too. No need to flip the cabbage over. Don't worry about any extra crispy, dark leaves around the very outsides; they'll taste incredible.
Sprinkle the roasted cabbage with Parmesan and fresh herbs. Squeeze the lemon over the top, then finish with the chopped pecans.
Serve hot.
Grilling Instructions
Heat your grill to medium-high heat (around 400 to 425 degrees F). Lightly brush the grill with seasoned oil.
Place each cauliflower or cabbage steak and lemons directly onto the grill.
Let cook for about 15 minutes per side, until they're crispy on the outside and tender on the inside.
Notes
All veggies, grilled or roasted, taste amazing with a sprinkle of Zoltan's Za'tar!