When the summer sun shines bright and the sweet corn is in season, there's nothing quite like indulging in the zesty and flavorful delight of Mexican Street Corn Dip. This tantalizing appetizer is a delightful fusion of traditional flavors that are synonymous with the streets of Mexico. You can creatively spice up your dip with your favorite flavors from New World Spice and Tea Traders like Blue Tip Chili Powder, Sweet n Smokin Paprika, Disco Heat Pepper Blend and Grizzly Herb Blend.
Celebrating Sweet Corn Season
As the days grow longer and the temperatures rise, farmers' markets and grocery stores come alive with an abundance of fresh sweet corn varieties. From the classic yellow corn to the bi-colored and rare heirloom varieties, the options are a cornucopia of colors and tastes. Sweet corn is a true summer delicacy, best enjoyed when it's freshly harvested. Its succulent kernels burst with natural sweetness, making it a perfect base for the Mexican Street Corn Dip.
Sweetness Unleashed: Unlocking the Potential of Ripe Corn
When you have a bunch of fresh sweet corn, there are numerous ways to unlock its full potential. Grilling the corn on a barbecue imparts a smoky flavor that adds depth to the dip. Alternatively, boiling or steaming the corn ensures its natural sweetness shines through. Once cooked, you can slice the kernels from the cob, providing a juicy and crunchy texture to the dip.
Spice It Up: Exploring Flavor Combinations
While the base of Mexican Street Corn Dip lies in the sweetness of the corn, it's the spices and additional flavors that elevate it to new heights. You can tailor the dip to your taste preferences, incorporating your favorite flavors to create a personalized culinary experience.
If you're a fan of heat and crave that fiery kick, consider adding our Blue Tip Chili Powder and Disco Heat Pepper Blend. These spice blends not only bring spiciness but also introduce a subtle smokiness, enhancing the overall flavor profile.
Tangy Twists: Add Lime and Mexican Cheese
To balance out the sweetness of the corn and spices, a dash of lime juice is a perfect addition. Lime adds a tangy brightness that complements the other flavors, making each bite a burst of zesty goodness. A crumbly Mexican cheese, adds a milky creaminess, while sour cream contributes a delightful tang. Truly your options are endless on spicing things up or keeping it sweet. 
Mexican Street Corn Dip is a delightful journey of flavors that celebrate the sweetness of the season and the creativity of your palate. Embrace the fresh sweet corn available during the summer months, and let your taste buds run wild by adding your favorite spices and flavor combinations. Whether you enjoy a fiery kick, a tangy twist, or a creamy indulgence, this dip is sure to be a hit at any gathering or as a treat just for yourself. Happy dipping!
Print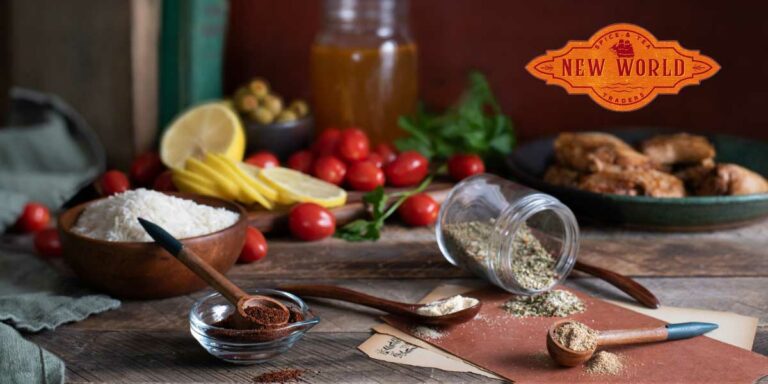 Mexican Street Corn Dip Recipe
2 TBS Blue Tip Chili Powder

2 tsp Sweet n Smokin Paprika

1/2–2 tsp Disco Heat Pepper Blend, to your taste

1 tsp Grizzly Herb Blend

2 TBS Lime Olive Oil

1 Yellow Onion, chopped

2 Cups Corn (3–4 raw)

2 Garlic Cloves, minced

6 oz Cream Cheese, room temperature

1/3 Cup Sour Cream or Mexican Creme

4 TBS Salted Butter

1/3 Cup Mayo or Plain Greek Yogurt

2 TBS Fresh Lime Juice

3/4 Cup Cotija Cheese, crumbled

1 Ear Grilled Corn, kernels removed from the cob or 1 Cup Charred Corn

1/4 Cup Fresh Cilantro, chopped

Kosher Salt and Black Pepper
Instructions
In a bowl, combine the chili powder, paprika, cayenne, and Grizzly Herb.
Heat the olive oil in a skillet over medium-high heat. Add the onion and cook until soft, 5 minutes. Add the corn, garlic, 1 teaspoon of the spice mix, and season with salt and pepper. Cook until the corn is softened, 5 minutes.
Reduce the heat to low. Mix in the cream cheese until melted and creamy. Stir in the sour cream. Cook until warmed throughout. If desired, thin the dip with milk.
In a separate skillet, melt the butter until golden. Mix in 3 teaspoons of the spice mix, plus a pinch of chili flakes and salt. Cook another minute, then remove from the heat.
Mix the mayo and lime juice with a pinch of salt.
Spoon the dip into a wide serving bowl. Top with grilled corn and drizzle the mayo and spicy butter over the corn. Sprinkle on the cheese and cilantro.
Serve with lots of chips for scooping!