Cauliflower, with its ivory florets and subtle nutty flavor, has earned its place as a versatile and beloved vegetable in the culinary world. From its ability to mimic rice and pizza crust to its creamy texture in soups, cauliflower proves its worth as a canvas for creative cooking. In this recipe, we delve into the art of crafting a Roasted Cauliflower Soup Recipe with the secret ingredient, our Zesty Italian Herb blend.
The Zesty Italian Herb Blend: A Symphony of Taste 
Our Zesty Italian Herb Blend takes center stage, adding a burst of flavor to the Roasted Garlic Cauliflower Soup. With a harmonious combination of spices including Garlic, Salt, Sugar, and Onion along with other herbs, this blend elevates the soup's profile, transporting you to the sun-kissed shores of Italy with every spoonful.
Creating the Perfect Crunchy Topping
The quest for the perfect crunchy topping begins with the intriguing Everything Bagel Mix. Inspired by the beloved bagel seasoning, this mix incorporates sesame seeds, poppy seeds, dried garlic, dried onion, and kosher salt. Each element contributes to a fusion of flavors that tantalize the taste buds and add a delightful crunch to the smooth soup.
Unlocking Garlic's Immune-Boosting Properties
Garlic contains a compound called allicin, which is responsible for many of its health benefits. Regular consumption of garlic has been linked to reducing the severity and duration of common illnesses like the common cold. Introducing garlic into your diet can be a delicious and effective way to boost your immune system. Besides adding it to soups like the Roasted Garlic Cauliflower Soup, you can use it in various dishes, such as stir-fries, pasta, and marinades.
Our Roasted Cauliflower Soup Recipe not only tantalizes the taste buds but also nourishes your body with essential nutrients. From the moment you take that first spoonful to the last satisfying crunch, this soup tantalizes your senses and leaves you craving more.
Print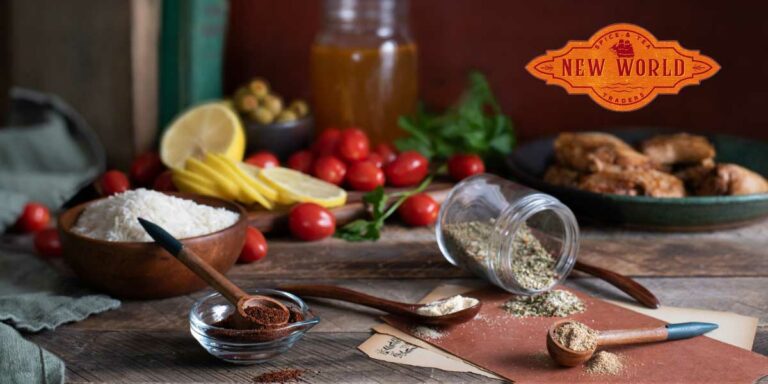 Roasted Garlic Cauliflower Soup Recipe
For the Soup:
1 Head Cauliflower, cut into florets

3 TBS Garlic Olive Oil, divided

2–4 Heads of Garlic

1 onion, diced

1 tsp Zesty Italian Herb Blend

4 Cups Vegetable Broth or Chicken Broth

1/2 Cup Asiago, grated

1 TBS Lemon Juice

Salt and Fresh Cracked Pepper to taste

For the Crunchy Topping:
2 TBS Everything Bagel Mix

2 TBS Panko Bread Crumbs

1/4 Cup Asiago Cheese, grated

2 tsp Lemon Zest

2 TBS Parsley, chopped

Salt and Fresh Cracked Pepper to taste
Instructions
For the Soup:
Toss the cauliflower in the 2 tbsp garlic olive oil, salt and pepper and arrange in a single layer on a baking sheet.
Cut the top 1/4 off the heads of garlic, drizzle the 1 tsp oil on top, wrap in foil and place on the baking sheet along with the cauliflower.
Roast in a preheated 425ºF oven until the cauliflower is tender and lightly golden brown to a little charred, about 20-30 minutes, mixing the cauliflower halfway through.
Heat the oil in a large sauce pan over medium-high heat, add the onion, and cook until tender, about 3-5 minutes.
Add the Italian Blend and cook until fragrant, about a minute.
Add the broth, roasted cauliflower, and garlic, squeezed from the skins, bring to a boil, reduce the heat and simmer for 10 minutes before pureeing with a stick blender, in a blender or in a food processor.
Add asiago and heat until the cheese melts into the soup, about a minute, before adding the lemon juice.
For the Crunchy Topping:
Mix in the breadcrumbs, Everything Bagel Mix, and asiago, and toast for a minute or two, mixing.
Mix in the lemon zest and parsley before serving as garnish on the soup.