Summer brings with it an array of delightful dishes, perfect for outdoor gatherings and picnics. Among these, the ever-popular macaroni salad stands out as a classic and versatile choice. Not only is it a crowd-pleaser, but it also offers a great canvas for culinary experimentation. In this recipe, we delve into the art of crafting a tasty macaroni salad with a creative twist, featuring three of our unique and flavorful spice blends: Grizzly Herb Blend, Zipp Zapp Zopp Herb Blend, and Ground Wacky Pepper Blend.
A Flavorful Twist with Grizzly Herb Blend Spice
As we embark on this culinary journey, let's first acquaint ourselves with the Grizzly Herb Blend spice, an exceptional all-purpose blend. Immerse your palate in a symphony of harmonious herbs and spices that will elevate your culinary creations to new heights.
Unraveling the Zipp Zapp Zopp Herb Blend
Next on our quest for culinary excellence is the Zipp Zapp Zopp Herb Blend. Unlike any other herb blend, Zipp Zapp Zopp promises a burst of freshness that complements the creamy texture of the macaroni salad.
The Magic of Ground Wacky Pepper Blend
Last but not least, we encounter the enigmatic Ground Wacky Pepper Blend. Brace yourself for a kick that excites the taste receptors and adds depth to the macaroni salad. Composed of Garlic, Red Bell Pepper, Green Bell pepper, Onion, Spices, and Paprika, it's an indispensable addition.
The beauty of incorporating these spice blends into our Macaroni Salad recipe is the endless opportunity for personalization. Each spice blend adds its own unique touch, turning a simple salad into an extraordinary culinary adventure. Whether enjoyed at a family barbecue or a leisurely picnic with friends, this summer side dish will become a must-have dish!
Print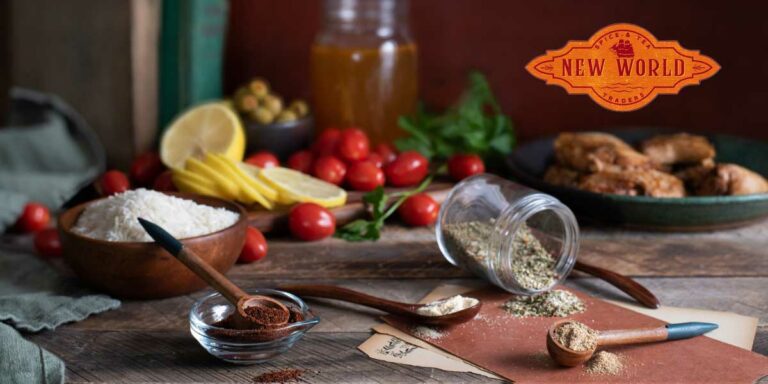 Instructions
Bring a large pot of salted water to a boil. Cook elbow macaroni in the boiling water, stirring occasionally, until tender yet firm to the bite according to package directions. Rinse under cold water and drain.
Mix mayonnaise, sugar, vinegar, mustard, all seasoning blends, and macaroni together in a large bowl.
Stir in celery, onion, green pepper, carrot, and pimentos.
Refrigerate salad for at least 4 hours before serving, but preferably overnight.