Ah, the sweet scent of fall is in the air, and that can only mean one thing: it's tailgating season! The time of year when fans gather to celebrate the thrill of football, camaraderie, and, of course, the glorious feast that accompanies it all. Among the lineup of delicious game day eats, there's a duo that's ready to steal the spotlight – the mouthwatering stuffed meatballs paired with rich and flavorful Guinness gravy.
Beyond Basic Bites: Elevating Meatball Mastery
Gone are the days of mundane meatballs that barely raise an eyebrow. We're talking about meatballs that not only satisfy your hunger but also tell a flavor-packed story. It all starts with the seasonings – a veritable symphony of spices and herbs that dance on your palate. Our secret blend we use in this recipe is New World Spice and Tea Trader's Grizzly Herb Rub.
The Gooey Surprise Inside: Cheese-Centered Bliss
But wait, there's more – a hidden treasure awaits within these meaty orbs. Picture this: you sink your teeth into a perfectly seared meatball, and suddenly, gooey cheese bursts forth like a delicious surprise party. The cheese selection is pivotal – a dance between creaminess and meltability. And let's not forget the wrapping technique, a culinary embrace that ensures the cheese remains a luscious secret until you take that first glorious bite.
Guinness in the Spotlight: From Pint to Plate
Now, let's talk about the real star of the show – the Guinness gravy. This dark and velvety stout isn't just for raising toasts; it's here to elevate your culinary game. Imagine a pint's complex bitter-sweet notes finding their way onto your plate, enriching the flavors in ways you never thought possible. It's like a pint-sized culinary sorcerer, sprinkling its magic over your meal.
So there you have it, the ultimate tailgating treat that's ready to steal the show. From the rich flavors of the meatballs to the dark allure of the Guinness gravy, this culinary duo is a touchdown in taste that's sure to keep the cheers going all season long.
Print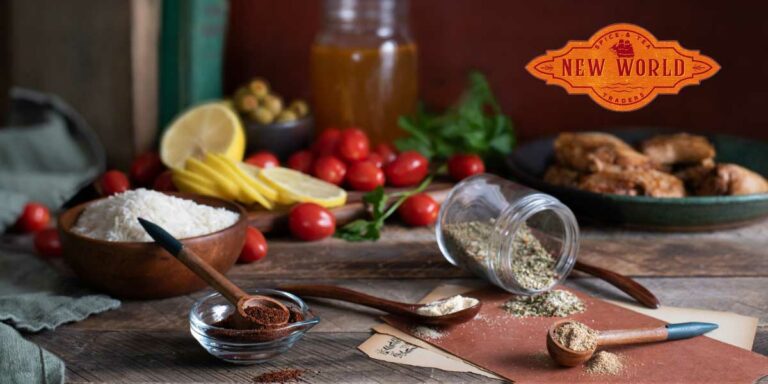 Stuffed Meatballs with Guinness Gravy Recipe
For The Meatballs
1½ lbs Meatloaf Mix or Ground Beef/Lamb/Pork

1 Medium-Sized Onion, diced finely

3 Garlic Cloves, minced

2 TBS Grizzly Herb Rub

3 TBS Parsley, chopped

1 tsp kosher Salt

½ tsp Black Pepper

1 TBS Worcestershire Sauce

⅔ Cup Panko Breadcrumbs

4 oz Dubliner Cheese, cut into small cubes

For the Guinness Gravy
1 Onion, chopped

2 Carrots, chopped

2 Celery Stalks, chopped

4 Garlic Cloves, minced

1 TBS Beef Stew Blend

4–5 sprigs of Fresh Thyme, or 1 tsp dry

2 TBS Tomato Paste

¼ Cup Flour

1 Envelope Gelatin Powder, unflavored

2½ Cups Low-Sodium Beef or Chicken Stock

2 TBS Worcestershire Sauce

1 330 ml Bottle Guinness

2 tsp Balsamic Vinegar

Salt & pepper
Instructions
For The Meatballs
Sauté the diced onion in a little bit of oil until soft (about 5 minutes). Let it cool completely.
Once the onion is cool, mix it with the rest of the meatball ingredients (except for the cubed cheese) in a large bowl.
Use clean hands to really mix the ingredients well together. Divide into 20 equal portions.
Flatten each portion into a patty, place 1 or 2 cheese cubes in the center, and enclose the meat around the cheese, forming it into a ball.
Brown meatballs by pan-frying until nice and browned, or baking in 400° oven for 15 minutes.
For the Guinness Gravy
Whisk the gelatin powder into the beef or chicken stock to let it dissolve and bloom. Set it aside.
Sauté all the chopped vegetables (onion, carrot, celery) in a tablespoon of olive oil. Once they're soft, add the garlic, herbs, tomato paste, and to flour. Stir and scrape the bottom of the pan to release the fond as it forms, for a few minutes, or until everything looks nicely brown and toasty.
Add the stock and Guinness. The Guinness will froth, stir it down. Add the rest of the ingredients and turn down the heat to simmer.
Once the gravy thickens slightly, add the meatballs. Continue cooking until meatballs are fully cooked and gravy looks glossy and thickened to your liking. Taste and adjust seasonings, if needed.