Cinnamon Roasted Autumn Vegetables are an exploration of the rich, earthy flavors that define autumn. The combination of roasted butternut squash, Maple Syrup Balsamic Vinegar, Pomegranate Olive Oil, Grizzly Herb Rub, and Pumpkin Spice Blend promises a delightful culinary journey that marries sweet, savory, and aromatic elements.
Roasted Butternut Squash: Nature's Caramelized Gem
Roasted butternut squash is the heart of this dish. With its naturally sweet, caramelized flavor and tender texture, it becomes the core of a dish that celebrates the vibrant flavors of the season.
Maple Syrup Balsamic Vinegar: A Harmonious Sweet and Tangy Duo
The marriage of maple syrup and balsamic vinegar creates a glaze that offers a harmonious blend of sweet and tangy. This duo not only elevates the vegetables' flavor but also adds depth and complexity to the dish.
Pomegranate Olive Oil: Liquid Jewels of Richness
Pomegranate olive oil is like liquid jewels of richness that lend a luxurious finish to the dish. It's fruity and slightly tart notes beautifully complement the sweetness of the roasted vegetables.
Grizzly Herb Rub: A Savory Blend of Wilderness
The Grizzly Herb Rub infuses a touch of wilderness into the dish. A savory blend of herbs and spices, it enhances the savory aspects of the vegetables, adding depth and complexity to each bite.
Pumpkin Spice Blend: The Essence of Autumn in a Mix
The pumpkin spice blend, an iconic symbol of autumn, wraps the dish in its aromatic embrace. With hints of cinnamon, nutmeg, cloves, and more, it evokes the essence of the season.
Roasting for Flavor and Texture
Roasting the vegetables is key to this dish's success. The process caramelizes the natural sugars, creating a rich, tender interior and a crispy exterior. This dual texture is what makes each bite a delight.
The Secret Sauce: Maple Syrup Balsamic Glaze
The maple syrup balsamic glaze is the secret sauce that ties the dish together. Its sweet and tangy character elevates the flavors, creating a tantalizing harmony that leaves a lasting impression.
Pomegranate Olive Oil's Luscious Finish
The pomegranate olive oil's luscious finish adds a layer of richness and fruitiness that complements the roasted vegetables. It's the final touch that transforms the dish into a gourmet masterpiece.
For a perfect pairing, consider serving this dish with cranberries and pecans. Their tart and nutty qualities enhance the overall flavor profile, adding a burst of color and texture to the ensemble. This recipe is a celebration of nature's bounty and the art of culinary fusion, all in one delightful dish.
Print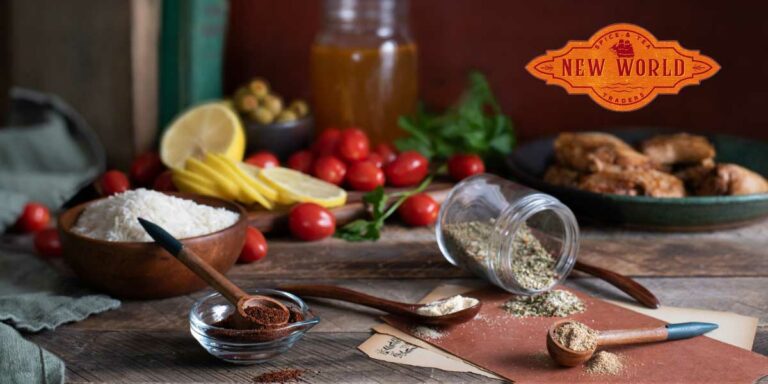 Cinnamon Roasted Autumn Vegetables with Cranberry and Pecans Recipe
Instructions
How to Roast Brussels Sprouts:
Preheat oven to 400˚F. Lightly grease the foil-lined baking sheet with 1 tablespoon of olive oil.
Trim ends of Brussels sprouts stems completely off and remove yellow leaves.
Then, slice all Brussels sprouts in half.
In a medium bowl, combine halved Brussels sprouts, 2 tablespoons of olive oil, herbs, salt (to taste), and toss to combine.
Place onto a foil-lined baking sheet, cut side down, and roast in the oven at 400˚F for about 20-25 minutes. During the last 5-10 minutes of roasting, turn them over for even browning, the cut sides should be nicely and partially charred but not blackened.
How to Roast Butternut Squash:
Preheat oven to 400˚F. Lightly grease the foil-lined baking sheet with 1 tablespoon of olive oil.
In a medium bowl, combine cubed butternut squash (peeled and seeded),1 tablespoon of olive oil, maple syrup, cinnamon, pumpkin spice and toss to mix.
Place butternut squash in a single layer on the baking sheet. Bake for 20-25 minutes, turning once half-way through baking, until softened.
How to Toast Pecans:
Toss pecans with olive oil and pumpkin spice
Toast pecans in the preheated oven at 350˚F
Line a baking sheet with parchment paper.
Toast the pecans for about 5 minutes (maybe a bit longer) in the preheated oven at 350˚F until they get darker in color. Pay attention to the pumpkin spice can burn quickly.
Assembly:
In a large bowl, combine roasted Brussels sprouts, roasted butternut squash, pecans, and cranberries, and mix to combine. Toss with maple syrup.
Notes
You can roast both Brussels sprouts and butternut squash on 2 separate baking sheets at the same time, on the same rack in the oven.