There's an undeniable magic in homemade cornbread. It's not just a side dish; it's a glimpse into the past and a taste of comfort. The golden, crumbly texture, the delicate sweetness, and the nutty notes of Mom's cornbread evoke a sense of nostalgia and warmth that's simply irreplaceable. Its golden, crumbly texture, coupled with a slightly sweet and nutty flavor, makes it the ideal companion for a wide range of dishes, from savory stews to barbecues. It's versatile and oh-so-satisfying, earning a permanent place at the dining table.
Unveiling the Canuck Clucker Blend
The secret to Mom's exceptional cornbread lies in the unique Canuck Clucker seasoning. This unique seasoning blend is a fusion of diverse herbs and spices, offering notes of earthiness, smokiness, and a subtle kick of heat. It's a masterful composition that complements the inherent sweetness of cornbread.
The Secret Ingredient of Bacon Olive Oil
One of the hidden gems in Mom's cornbread recipe is the Bacon Olive Oil. Its rich, savory aroma and delicate bacon flavor infuse the dish with a hint of smokiness, elevating the classic cornbread to new heights.
My Mom's Southern Cornbread with Canuck Clucker seasoning and Bacon Olive Oil is more than a mere dish; it's a taste of tradition, nostalgia, and a sense of home. With the addition of Canuck Clucker seasoning and Bacon Olive Oil, it's a journey that takes the beloved family recipe to new heights. It's a reminder that even the most cherished traditions can be elevated with the introduction of modern flavors, creating a cornbread that's as rich in history as it is in taste.
Print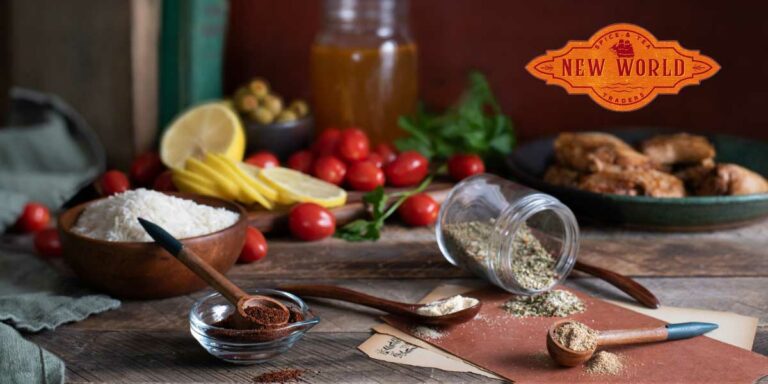 My Mom's Southern Cornbread Recipe
2 Cups of Yellow Cornmeal

3 TBS Flour

1 tsp Baking Powder

1 tsp Baking Soda

1 tsp Salt

1 tsp Canuck Clucker

1 Egg, slightly beaten

2 Cups Buttermilk

2 TBS Bacon Olive Oil

2 TBS Butter (do not use margarine)
Instructions
Preheat oven to 400˚F.
Put the butter and oil in a 10-inch cast iron skillet and place it in the oven for at least 10 minutes until it's sizzling.
In a large mixing bowl, mix dry ingredients: cornmeal, flour, baking powder, baking soda, and salt, and Canuck Clucker Seasoning. Set it aside.
In a small bowl, whisk together egg and buttermilk. Pour into dry ingredients and mix well. Take cast iron skillet out of the oven and pour batter into cast iron skillet.
Bake for 20-25 minutes or until light brown on the top.
Remove the cornbread from the oven and flip the cornbread over in the skillet, then continue baking another 5 minutes.