In the realm of culinary delights, there exist certain dishes that captivate the palate, not through complexity, but rather through the harmonious fusion of seemingly ordinary ingredients. The Za'atar Spiced Chickpea Salad with Feta and Mint is one such creation that transcends the boundaries of simplicity to deliver an exquisite dining experience. This article embarks on a journey to explore the magic of this salad, enriched by the mystical allure of Za'atar seasoning.
The Nutritional Powerhouse: Chickpeas
Chickpeas, the cornerstone of this salad, contribute more than just their delightful crunch. They are a nutritional powerhouse, boasting a remarkable combination of protein and dietary fiber. This duo not only satiates the appetite but also keeps you energized throughout the day. These humble legumes are incredibly versatile in the culinary world, capable of morphing into diverse dishes, from creamy hummus to crispy roasted snacks.
Za'atar Unveiled
At the heart of this salad lies Za'atar, a culinary treasure with Middle Eastern origins. This aromatic herb blend is a symphony of flavors, composed of thyme, oregano, marjoram, sesame seeds, and sumac. Its earthy, slightly tangy, and herbal notes elevate any dish it graces. Za'atar is not just a seasoning; it's a cultural connection to the rich history of Middle Eastern cuisine.
Feta Cheese: Creamy and Tangy
Feta cheese, with its creamy texture and tangy profile, adds a layer of complexity to our salad. Hailing from the Mediterranean, feta is a cheese with character. Its saltiness complements the salad's other components, creating a delightful interplay of flavors. Feta's unique ability to balance creamy and tangy notes makes it a quintessential choice for salads.
Fresh Mint: Nature's Refresher
What's a salad without a touch of freshness? Mint, with its cool and invigorating essence, provides just that. Its crisp, bright leaves offer a refreshing contrast to the earthy warmth of Za'atar and the creaminess of feta. Mint not only tantalizes the taste buds but also cleanses the palate, making each bite of the salad as enjoyable as the first.
In the world of gastronomy, dishes like the Za'atar Spiced Chickpea Salad with Feta and Mint transcend the mundane. They are culinary poetry, weaving together diverse ingredients into a symphony of flavors and textures. This salad is not just a dish; it's an invitation to explore the rich tapestry of global cuisine. With its endless variations, it encourages culinary exploration and reminds us that simple ingredients, when combined thoughtfully, can create culinary masterpieces.
Print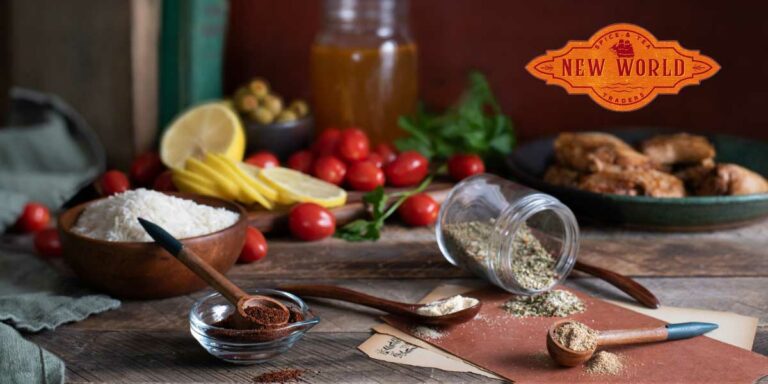 Za'atar Spiced Chickpea Salad with Feta and Mint Recipe
12 oz Butternut or Acorn Squash

1 Red Onion, cut into thin wedges

1 Red Bell Pepper, sliced thickly

1 Yellow Bell Pepper, sliced thickly

12 oz baby carrots, trimmed

2 TBS Olive Oil

1 15 oz Can Chickpeas (garbanzo beans), drained & rinsed

2 TBS Zoltan's Za'atar

1/4 Cup Red Wine Vinegar

1/4 Cup Olive Oil, extra

4 oz Feta, crumbled

1/3 Cup Fresh Mint Leaves, lightly packed
Instructions
Preheat oven to 425°F
Peel squash and slice into long strips roughly equal to the size and shape of the onions and peppers.
Place squash, onion, bell peppers, and carrot, in a single layer, on a baking-paper-lined large oven tray; drizzle with half the oil, then season. Bake 25 minutes or until tender.
Meanwhile, place chickpeas on another baking-paper-lined oven tray. Drizzle with remaining oil, sprinkle with za'atar; toss gently to coat. Bake 25 minutes or until golden and crisp.
Whisk vinegar and extra oil together in a small bowl, season to taste.
Place vegetables and chickpeas on a serving platter; drizzle with vinegar mixture.
Stack mint leaves on top of each other. Roll and slice very thinly into small threads.
Top salad with Feta and Mint.