As the crisp breeze of autumn sweeps through the air, there's a magnetic pull toward comfort and coziness. Picture yourself wrapped in a warm blanket, leaves rustling outside, and a steaming bowl of chili cradled in your hands. It's a scene that captures the essence of the season, and today, we're delving into a chili recipe that promises to amplify these vibes.
Hold tight, because this isn't your average chili adventure. We're about to introduce you to a recipe that marries the smoky allure of brisket with the bold flavors of Grizzly Herb Spices, the fiery warmth of River Styx Monster Chili Powder, and the vibrant notes of Zesty Italian Herb Blend. These exceptional ingredients are poised to transform your chili experience from ordinary to extraordinary. Let's get to crafting the perfect Smoked Brisket Chili recipe.
The Smokey Symphony: Elevating Flavors with Smoked Brisket
Let's start by talking about the hero of this culinary tale: the smoked brisket. Imagine tender, succulent chunks of brisket, kissed by the mesmerizing flavors of a smoky fire. As the brisket simmers in the chili, it imparts a depth of flavor that's nothing short of remarkable. Each bite becomes a journey through layers of smokiness, intertwining seamlessly with the spices.
Spice Things Up
Enter the Grizzly Herb Spices, a medley of earthy and robust elements that form the backbone of this chili masterpiece. Ah, the River Styx Monster Chili Powder – the very heartbeat of this recipe. It's not just about heat; it's about layering flavors and building a complexity that keeps you coming back for more. But let's not forget a surprising twist that adds a dash of Mediterranean flair – the Zesty Italian Herb Blend. It's a nod to the chili's adaptability, seamlessly integrating diverse flavors into a single, satisfying bowl.
As the leaves turn and the air grows crisper, there's an undeniable charm to snuggling up with a bowl of smoked brisket chili. But hold on, because this chili isn't confined to quiet evenings at home. It's a versatile companion that can transform your tailgate party into a flavor-packed celebration. The flavors are steadfast, yet the possibilities are endless. So, ladle out a generous portion, and let your taste buds embark on a journey they won't soon forget.
Print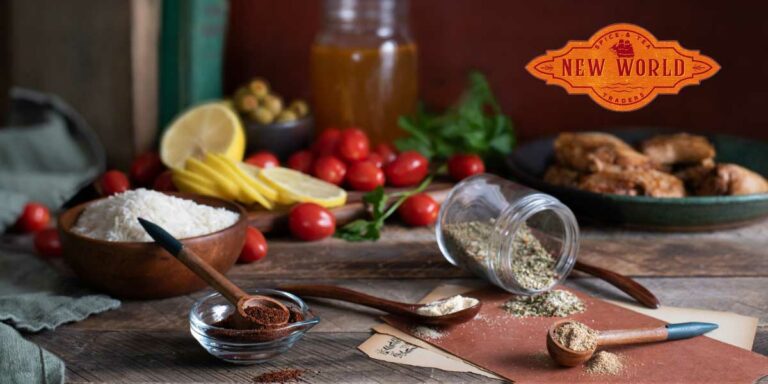 Smoked Brisket Chili Recipe
Instructions
In a large stockpot, cook bacon until crispy. Remove from pan and set aside until later. Reserve grease.
Increase the heat to medium-high. In the bacon fat, add onion, Grizzly Herb, Garlic, Paprika, Cumin, Chili Powder, Italian Herb, Morita Chile Flakes, salt, and pepper. Sauté onions, herbs and spices until onions start to take on a little color.
Add Brisket. Continue cooking and stir until all ingredients are well combined.
Cook down, scraping the bottom of the pan to release the brown bits and brown the onion. Reduce the heat if necessary to cook the onion down and slightly caramelize it.
Add the coffee and 2 cups of the beef broth. Stir well.
Open the tomatoes, and using your hands, break them up as you add them to the pan. Add tomato juice to the pan.
Stir well and add in the bacon. Place the lid back on the pot and cook over low-medium (simmer gently) for 2 ½ – 3 hours. Add the additional 2 cups beef broth as necessary.
Spoon into your favorite ceramic bowl, add your favorite shredded cheese toppings and enjoy!